ViaSat is staying somewhat loose in its messaging about when its new ViaSat-2 satellite will begin actively supporting inflight connectivity for airlines, as well as when the company anticipates obtaining certification for its connectivity hardware on commercial widebody aircraft. But it tells Runway Girl Network to expect a fresh update on its Boeing linefit activities "in the upcoming quarter".
Swinging to a fiscal first quarter net loss on a GAAP basis despite record revenues, as its R&D expenditures rose, ViaSat recently reported that the ViaSat-2 satellite has executed scheduled inflight maneuvers since its successful 1 June launch, and services are broadly expected to begin "in the fourth quarter of fiscal year 2018", i.e. before the end of March, 2018.
In an email exchange with RGN, ViaSat director Don Buchman did not provide a more specific target for activating ViaSat-2 service for commercial inflight connectivity, saying simply that ViaSat is "targeting to bring ViaSat-2 in-service for aero/mobility in fiscal year 2018".
American Airlines and Icelandair are contracted to tap into ViaSat-2 for high-capacity satellite communications. But American Airlines – whose 737 MAX aircraft are being linefit by Boeing with ViaSat's latest generation connectivity hardware – will leverage ViaSat-1 in addition to ViaSat-2, and ultimately ViaSat-3.
As such, American is able to offer broadband connectivity to passengers when the MAX enters into revenue service on 29 November.
American recently loaded its first MAX inventory – New York LaGuardia-Miami – into its system, and a wifi symbol is showing. Asked by RGN if American is confirming that it will offer ViaSat inflight connectivity when it begins revenue service with the 737 MAX, company spokesman Joshua Freed said via email today: "They'll be turned on from day one."
ViaSat chairman and CEO Mark Dankberg said during the company's earnings conference call that ViaSat has "announced a linefit on the 737 MAX". He assured, "We have others in process."
In the retrofit market, ViaSat recently completed its first "Gen-2" installation on a Qantas Boeing 737-800 aircraft and received supplemental type certification (STC) from the FAA on the type. Together with its 737 MAX linefit offerability, ViaSat is well positioned to see Boeing narrowbodies carry its hardware. But A320 family offerability remains at bay.
Said Dankberg,
The 737 MAX is going to probably be the single most popular mainline single-aisle aircraft going forward so that's great that we got that one done first. We're on a bunch of Airbus A320 series, which is kind of the airbus analogy to that. We're not linefit on that one yet. That clearly would be valuable to a number of our existing airline partners so that's an example of one that we would target.

Those two, from a linefit perspective and an STC perspective, cover a lot of the markets that we're been going after, which are sort of North American markets, intra-European markets, and the Australian market, for example.

But with ViaSat-2, we're really getting in position for the transatlantic market and with ViaSat-3 for these global long-haul markets, so that's going to be an increasing focus with the timeframe for getting those STCs and linefits kind of lining up with the ability of us to serve those airplanes.
ViaSat is still not discussing the status of its STC work as it pertains to the Boeing 787 and other widebodies (even though humpspotters have spotted an intriguing hump atop the 787 of ViaSat connectivity customer El Al). Pressed by RGN as to whether ViaSat is providing any further guidance about when it will gain linefit offerability on the 787, ViaSat's Don Buchman said, "We've been working with Boeing toward going linefit, and expect to make an announcement in the upcoming quarter."
But investments in STC and obtaining offerability are costly. Indeed, expenses relating to preparations for the ViaSat-2 service launch and "large-scale commercial air inflight connectivity service ramp" were cited among the reasons why ViaSat's Satellite Services segment saw lower fiscal first quarter operating profit and adjusted EBITDA year-over-year. And Dankberg suggested that the firm's mobility R&D will likely remain high on a percent of revenue for multiple years to come.
On the residential front, ViaSat saw ARPU grow 11% during the three-month period ended 30 June, and a decrease in the total number of residential subscribers.
Dankberg explained the reduction in subscribers as being "some seasonal, some portion was due to more competition from unlimited mobile wireless" plans, some from competition from the new Jupiter 2 satellite which entered into service in April, some from the fact that DISH switched from a wholesale to an agency model "and also because we migrated bandwidth away from consumers and into mobility and accumulated bandwidth inventory".
But how will bandwidth be allocated on ViaSat-2? That will depend on the rate of growth for government and commercial inflight connectivity. ViaSat originally thought ViaSat-1 would be "at least 90%" for consumer broadband "and I think when we start ViaSat-2 it might look that way", said Dankberg. But he expects that a greater fraction of ViaSat-2 capacity will ultimately go to mobility and government applications.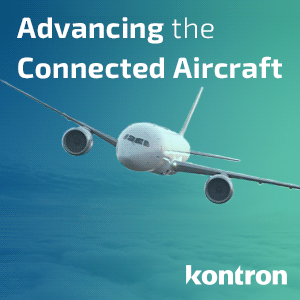 One reason for this expectation is that ViaSat is "adding additional services including inflight entertainment for some airlines that are also interested in TV", though it's excited to deliver it as "over the top services" versus broadcast. This comment makes your author curious about El Al's 787; is the carrier pressing for TV long-haul? Hopefully we'll know more about El Al soon.
Irrespective of what transpires with the Israeli airline, 2018 is expected to mark a strong year for ViaSat connectivity hardware installations, with management targeting to hit a "100 equipped aircraft per quarter type of range", said Dankberg. Installs and modifications are handled by the firm's airline partners.
Meanwhile, ViaSat expects to be free cash flow positive "when the first of the ViaSat-3s are in service", added Dankberg.
Related Articles: