Staying connected between airports, in-flight, and at hotels is a challenge for travelers. Multiple pricing models, disparate systems and unique usernames across various platforms create a spectacularly frustrating experience. Global connectivity provider iPass is not new to providing such services, with 60 million hotspots across 120 countries as part of the network. While the company has historically focused on corporate subscriptions, it is now branching out into the consumer marketplace, hoping to grow its user base and change the way travelers connect throughout their journey.
iPass CCO Patricia Hume recently described the scenario pointedly, "We are, as human beings, addicted to data, always wanting to be connected. Wi-Fi is no longer a nice to have as a mobile person. It is a have to have." To meet that demand from travelers iPass is making a huge push to bring more airports into the iPass family. The company launched a partnership with Copenhagen Airport late last month and announced a partnership with SITA this week to further grow the airport footprint.
At Copenhagen, Hume describes the project as providing "real value to loyal members who use the airport on a regular basis" by launching a monthly subscription product that works across the iPass network. That includes hotels, public Wi-Fi locations and, of course, other airports on the iPass network. But part of the goal is to attract more passengers through the airport because they know they have a better experience when connecting there because the connectivity problem is already solved.
It also includes some inflight solutions, allowing travelers to use the same credentials and billing account while in the air, not just on the ground. No extra costs, no extra work. Just remain connected as you move from check-in to gate to plane to hotel. That idea of a seamless and ubiquitous connectivity experience seems an idyllic dream but iPass believes it is getting close to delivering on that promise.
And, somewhat amazingly, iPass plans to deliver on that promise at a spectacular price point. The Copenhagen Airport deal offers unlimited usage subscriptions starting at 109.50 Danish Kroners per month (~$16) covering three connected devices. This package would likely save money versus buying connectivity on just one round-trip journey each month.
The iPass inflight network covers most North America-based Gogo aircraft (flown by Delta, American, Air Canada, Alaska Airlines, Virgin America) as well as select Panasonic Avionics airline customers (Lufthansa & Etihad are the main fleets eligible).
Notably absent from the Panasonic side of the list is United Airlines which manages its own login portal and payment logistics for its connectivity solutions. The iPass platform depends on cooperation from both the vendor and the airline and that's not always possible.
Crew, too!
Of course, airline employees also need to remain connected throughout their journey. The growing dependence on mobile devices to deliver electronic flight bag services or other necessary data to crew makes their connectivity needs even more critical.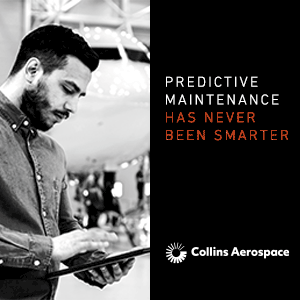 The SITA partnership will see the iPass platform made available to more than 2,500 airports and airlines in the Marketplace.aero portal. Companies within the portal will be able to easily buy access for their employees, significantly easing that burden.
With the low prices and ubiquitous connectivity on offer there is plenty of skepticism (your author, included) around whether the product will deliver as promised, especially with the inflight connectivity portion. Hume notes that iPass isn't selling a flight-only product and that it often sees corporate usage surprisingly higher in other areas, even when purchased with a focus on the inflight product.
She's confident the company will still make money even as it resells the access at these rates.
Related Articles: