It's no secret that I have a total soft spot for loud, gross-out comedies with female leads. Ghostbusters, Sisters, Bad Moms, The Boss. You name them, I've reviewed them. And though some are definitely funnier than others, when Hollywood makes that rare overture to an adult female audience that isn't based on a cheesy chick lit thriller like The Girl on the Train or Fifty Shades of Whatever I am always the first one in line. If for no other reason than to support the undeniable fact that women can be just as stupid funny and crass as men can. And that has never been truer than in the rip-roaringly funny mother-daughter vacation-gone-horribly-wrong buddy comedy Snatched.
Starring Emmy-winning multi-hyphenate Amy Schumer (Trainwreck, Inside Amy Schumer) and Oscar-winner Goldie Hawn (Overboard, Private Benjamin) in her first feature film in 15 years, Snatched isn't just way better than most reviewers gave it credit for, it's also one of the best star-driven comedies, male or female, in years.
I'll be the fist to admit that Schumer is definitely an acquired taste (I much prefer her film and TV work to her stand-up). But even non-fans will have a hard time denying that she and Hawn have chemistry to burn onscreen. Seriously, they are so spectacularly funny together that once Snatched gets cooking you'll be laughing too hard to be even remotely concerned about the gaping holes in the film's loosey-goosey, paper thin plot. Which is good, because the story in Snatched is pretty goofy.
Fired from her crappy retail job and dumped by her budding rockstar boyfriend (played by Fresh Off the Boat's Randall Park in a hilarious cameo) on the eve of their exotic getaway to Ecuador, Emily Middleton (Schumer) suddenly finds herself not just jobless and alone but also saddled with a pair of very expensive, non-refundable airline tickets. When all of her friends reject Emily's offer to come with her to Ecuador – even for free! – Emily invites her mildly agoraphobic, crazy cat lady mother, Linda (Hawn) instead.
Their resort hotel and the scenery in Ecuador is gorgeous, but Emily's thirst for adventure leads her – against Linda's constant warnings – to pursue an ill-advised fling with a dashing, too-good-to-be-true stranger named James (Jekyll & Hyde's Tom Bateman). And, quicker than you can say Taken, the pair are abducted to the jungles of Colombia by a notorious crime syndicate. Breaking free from their captors after a hilariously lethal beat down with a shovel, Emily and Linda are forced to rely on each other if they are ever to find a way out of the jungle alive.
I know that sounds kind of lame. And it is. But, it also isn't. For although the set-up of Snatched is a bit broad and loopy, the comic set pieces that the pair deal with along the way are hilariously funny. Even watching the over-protective Linda slather Emily with sunscreen by the pool is funny as all get out. And some of their wilder, off-the-grid adventures in the jungle – particularly an extremely graphic encounter with a tapeworm! – had me practically choking for air between laughs. Very funny stuff!
Directed by Jonathan Levine (Warm Bodies, The Night Before) from a wry, classically raunchy screenplay by Katie Dippold (Ghostbusters, The Heat) Snatched also offers up a host of memorably manic supporting turns from some of Hollywood's best comedians. The Mindy Project's Ike Barinholtz shines as Linda's co-dependent, live-in son back home and Wanda Sykes and Joan Cusack are howlingly funny as a pair of "platonic friends" with mad covert op skills that Linda and Emily encounter at the resort. Also very funny is Christopher Meloni (Law & Order: SVU) as a rugged, seemingly all-knowing jungle guide the women encounter on their adventures.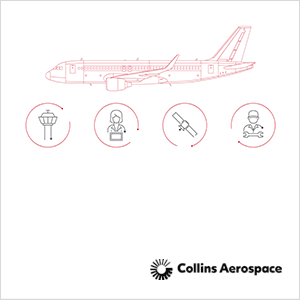 Another standout for me was Bashir Salahuddin (Netflix's Glow) as a totally deadpan State Department official who is reluctantly drawn into Emily and Linda's South American drama. Serving as the audience surrogate when things go totally off the rails for the ladies, Salahuddin delivers a virtual master class in coolly understated comic timing. Especially in his scenes with Barinholtz!
But in the end, Schumer and Hawn and their all too realistic mother-daughter banter – Dippold captures the subtle indignities of traveling with a parent as an adult like few movies ever have – are the real stars in this one. Sure, some of the jokes fall flat here and there, and some are just plain disgusting, but, fans of classically funny, old school Hollywood star vehicles are in for a hard R-rated treat!
Now playing on select Air New Zealand, British Airways, Singapore Airlines, Lufthansa, and American flights worldwide, Snatched is also available via streaming on iTunes, Google Play and Amazon Video.