In 2016 the Pew Research Center survey "The State of American Jobs" found that 54% of US workers believe it is essential for them to continue training and developing new job skills throughout their professional work life in order to keep up with changes in the workplace. But with an oft-sited survey by the US Bureau of Labor Statistics finding that employers with 100 to 500 employees provide roughly 12 minutes of manager training every six months and organizations with less than 100 employees provide only six minutes of training during that same time period, it's obvious that the gap between the very real need for ongoing employee training and employers taking the time to actually invest in and implement said training is vast at best.
A lack of fundamental employee training was tragically obvious during the horrific mass shooting at the Fort Lauderdale-Hollywood International Airport (FLL) this past January. Armed with a 9mm semi-automatic pistol he collected from his suitcase at baggage claim, gunman Esteban Santiago opened fire on a throng of passengers in FLL's crowded Terminal 2 on 6 January 2017. He killed five people – mostly senior citizens passing through the airport en route to vacation cruises – and injured eight other passengers in the shooting. More people were injured in the chaos and mass confusion that followed. And though reports of an additional shooter in a neighboring terminal were later disproved, hundreds of passengers and employees at FLL were in lockdown well into the evening, many without water, food, medicine, or reliable information about what was happening and/or what exactly they should be doing about it.
Since the shooting, various investigations have determined that the airport was ill-equipped to handle the crisis. A report released by the Broward Sheriff's Office found that poor communication between the office and the Broward County Aviation Department plus other blunders, led to mass chaos for the thousands of people trapped at FLL, as reported by the Miami Herald. Among other recommendations, the report prescribed better training for airport personnel.
Hoping to ensure that nothing like this happens again, Congressman Alcee Hastings (D-Florida 20th District), Broward County Vice Mayor Beam Furr, Retired Airport Police Captain LaPonda Fitchpatrick, and Laura Huizer of the National Employment Law Project (NELP) joined forces with FLL airport workers and SEIU 32BJ, the largest union of property service workers in the country, last week to launch the Safe Airports Campaign.
Calling for a "community approach to emergency preparedness", the primary goal of the campaign is to ensure that FLL's airline passenger service workers are fully trained in the event of another tragedy like the one that occurred at the airport earlier this year.
"South Florida is one of the largest travel hubs in the country, with more than 29 million travelers passing through the Fort Lauderdale airport in 2016 alone," says Hastings. "We have the opportunity to lead the country in putting proactive measures in place to increase security for passengers and the airport workers that serve them."
Arguing that the lack of emergency preparedness for airline passenger service workers at FLL was partly due to the overall decline of wages and benefits for those same employees due to rampant outsourcing and a "wild west" environment where more than 40 airline contractors at FLL operate without "meaningful, direct oversight by airport authorities," SEIU 32BJ (which represents many of the workers at FLL) recently published an extensive study on the subject.
Finding that only 33% of the passenger service workers at FLL reported having received training from their employer about what to do in an emergency — with 27% saying that they felt adequately prepared to protect themselves during an emergency, and only 27% reporting having participated in an emergency drill in the past two years – the SEIU argues that the affects of outsourcing passenger service jobs in the airline industry have created an environment where contractors, in an effort to cut costs by reducing wages and benefits, are also skimping on vitally important training programs as well.
"Travelers have the expectation that airlines will keep them safe at every stage of their trip, from the moment they check in to when they land," says Fitchpatrick, who conceived and implemented multi-agency safety measures at LAX after 9-11. "Airline passenger service personnel are in constant contact with these travelers [and] they should be an integral part of any emergency response planning."
And as the events of 6 January made painfully clear, that is simply not the case right now at FLL. In fact, none of the more than 2,000 contracted airport workers that provide passenger services for airlines at FLL – including wheelchair attendants, security officers, cabin cleaners, ramp agents, customer service representatives, skycaps, baggage handlers, and others – are currently required to be trained in any meaningful way about the airport's emergency response and evacuation procedures.
"We're required to see a video to get our badges, but it doesn't in any way prepare you for the real thing. Especially not something as bad as [the shooting]," says Sharon Pringle, a Customer Service Agent employed by Eulen America, a subcontractor for American and several other airlines. "Grown men were crying. Elderly people and kids were fainting from the heat and panic. People were running without knowing where to go."
Citing operators at other airports like Los Angeles International Airport (LAX), San Francisco International Airport (SFO) and Miami International Airport (MIA) as examples of operators that recognize "the critical role that passenger service workers play in emergency response" scenarios and that have "adopted policies to ensure that these workers are adequately trained and have a more stable workforce," the report suggests that ensuring that worker's wages and benefits are commensurate with the responsibilities of their jobs are also key moving forward.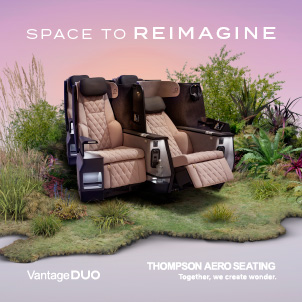 "For years, studies have linked airport wages and turnover to security," says NELP's Huizar. "In 2000, for example, as the 'threat of attacks on aircraft by terrorists or others' remained 'a persistent and growing concert for the United States,' the US Government Accountability Office (GAO) assessed why screeners at airports were failing in as many as 20 percent of screening tests [and] found that the most notable problem resulting in problems with screener's effectiveness was 'the rapid turnover of screener personnel' [which was] often above 100 percent a year at large airports, and, in at least one … instance, above 400 percent a year.' Moreover, the authors explained that a 'key factor in the rapid turnover were the low wages screeners receive.'"
Despite the fact that passenger service workers are now covered by the Broward County Living Wage Ordinance – which sets the minimum wage at $12.03 per hour with qualifying health benefits or $13.59 without them – adjustments made to the ordinance during the financial crisis in 2008 (which placed caps on wage increases) have not allowed the rates to keep up with inflation over time. Which means that wages have fallen well behind the levels necessary to accomplish the ordinance's original goal of lifting FLL's passenger service workers out of poverty.
"Airport workers are literally on the front lines and are an integral part of its operations, especially during an emergency," says Furr. "The County has the opportunity and responsibility to ensure that they are fairly compensated for their hard work."
"I work two jobs because I can't make ends meet," says Sandra Smith, a cabin cleaner for Eulen America. "We need to be trained properly so that we know what to do to keep our passengers safe. But we also need to be paid more because what good does it do to train us if we then leave for a job that pays better and has more benefits?"
SEIU's Safe Airport's report suggests a number of potential solutions, but the four key takeaways include:
Establishing 40 hours of mandatory paid training for all FLL passenger service workers that would include evacuation procedures, how to deal with disabled passengers and preparedness and response procedures for a variety of emergencies including terrorist attacks.
Ensuring that trainers are experienced and qualified.
Increasing screening and oversight of airline contractors in order to facilitate enforcement of training requirements, manage emergencies, and ensure better quality airport jobs.
Raising the Broward County's Living Wage so that it can truly lift workers out of poverty, stabilize the workforce, and reduce turnover.
"Airlines are a multi-billion dollar industry [and] we need them to commit to investing in public safety," says Fitchpatrick. "It is well known that when you have great employees that are well trained who have great leaders and receive great pay it fosters stability and professionalism in the workforce. That professional and stable workforce can be a major asset when the unexpected occurs."
Related Articles: