"We are a meta of a meta if you really think about it." That's how the founder and CEO of Hitlist describes the fast-growing travel app, which alerts users with emails or push notifications when there are cheap flights to places they want to go.
Gillian Morris was in her late-20s when she and two other founding partners started building Hitlist in August 2013. By November of that year, the first iteration of the app was released on iTunes.
"I have a background as a journalist and consultant and am a passionate traveler," Morris told Runway Girl Network at the recent IATA AGM in Cancun. "I began learning how to code and started playing around with different ideas in the airline space and have always been very confused about why things work the way they do [in airline distribution]. At the end of the day it comes down to, I think, a lot of legacy fares and legacy relationships that are very difficult to combat."
Even so, Hitlist is seeing users book roughly 10,000 trips per month and in 183 countries. It was recently featured in Apple's Worldwide Developers Conference as an example of good design. And it was named one of TIME's 50 Best Apps of 2016. "We have a long way to go yet until we're the default place you go to plan and book your travel but we're off to a strong start," says Morris.
So how does Hitlist work? Travelers choose where they want to go; they can build their lists manually or choose from recommended destinations. Since few people have the time to set up hundreds of price alerts, Hitlist does the heavy listing, scanning millions of fares. "When you click a link in our emails, you'll be sent to a live search on Skyscanner, the world's most comprehensive flight search engine, so you can be sure prices haven't changed (for better or worse!), then make your final booking wherever you prefer," explains Hitlist.
That means that, while Hitlist helps you find a fare, "you ultimately will book on Expedia or Cheapoair or WOW Air or AA.com, etc…" notes Morris.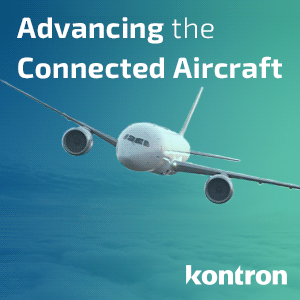 Based in San Francisco, but with a distributed team around the world, Hitlist has near- and long-term aspirations. "In the immediate future we don't have an Android app, so that's a rather important oversight. And expanding our web presence as well [is on our radar]. We've been very mobile first and iOS first and we know we need to expand into the other verticals," says Morris.
"Looking a little bit further out, we would love to implement assisted booking; we don't really see ourselves as an OTA or merchant of record in the future but we would love to be a conduit. We'd love to own the customer experience which we think we can do very well. The front-end customer experience."
Hitlist won't hit its goals until it is "on everyone's phone and is the first place people come when they think of planning and booking travel", as Morris explains in a LinkedIn post. But the firm is making great strides in the meantime.