If there's anywhere that the venerable Boeing 767 continues to serve passengers well, it's in the United States. That's certainly been the case in economy: there's very little better than the 2-3-2 configuration down the back of these aircraft, and they're firm favourites among savvy travellers.
It's been less true in international business class, as a result of the relatively narrow Thompson Vantage direct aisle access seats on Delta and American, let alone the firmly outdated pre-merger United forwards-backwards seats in a 2-2-2 layout. Continental's 767s, of course had a 2-1-2 layout that was markedly better. But now, United has unveiled its spacious direct aisle access Polaris seat — the first implementation of Zodiac Aerospace's Optima — to replace first and business class on its pre-merger United 767-300ER fleet.
I spotted United's first aircraft being renovated in the HAECO hangars at Hong Kong's Chek Lap Kok airport, and while HAECO declined to comment about its work for United or any other airline client, it seemed clear that this work was a priority for both the airline and its MRO operator.
And well it should be.
Part of the reason why the 767 hasn't excelled in business class is that the aircraft hasn't seen many flatbed products certified, and even fewer with a direct aisle access seat like the United Polaris flavour of the Zodiac Optima seat, with both American and Delta selecting the Thompson Vantage product instead. (So has, for example, Air Astana, with British Airways and its OpenSkies subsidiary sticking with the 17-year-old Zodiac Seats UK first-generation Club World product, internally called Mohawk at the former Contour seatmaker.)
The problem with Vantage is that, while it was a good early choice for direct aisle access, the narrowness at shoulders and hips — particularly in Delta's seats with their immovable arms — has not aged well in comparison with other products.
Yet the 767 is too narrow for a feasible herringbone product in a 1-2-1 configuration, which is the sweet spot for a widebody. Indeed, early A330 and A340 fuselages were as well: see the Virgin Atlantic Upper Class Suite in a 1-1-1 layout on its A340s, which is at least better than the Dream Suite that was initially installed on its A330s but later canned.
(As it happens, the old United First, AKA Global First, AKA Polaris First, seats that these current Zodiac Optima Polaris seats are replacing were also…you guessed it, 1-1-1.)
Instead, United has opted for an a staggered layout that gives six columns of seats (compared with Vantage's eight), with each row of the centre pair of seat columns alternating between a forward-facing F seat and a left-facing D seat. Helpfully, this means that the centre seat passengers are divided between the aisles, which will be a benefit from the bag-stashing point of view when it comes to the pricey real estate of the overhead bins.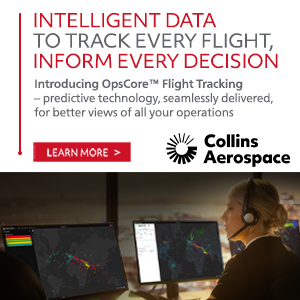 The Points Guy has some initial photographs from United, and the product looks top notch for a 767 and really quite good overall. While the seats look slightly smaller and narrower than the 777-300ER on which they débuted, it seems like the angled effect of the seats — which makes Polaris (and indeed Optima) the first production staggered business class product to avoid the zero-sum problem with this kind of seat — goes some way to ameliorate that issue.
But what's impressive is that, despite Polaris offering a passenger experience boost over the 2-1-2 B/E Diamond layout two-class layout, the overall aircraft seat totals are identical, despite United removing three closets and shrinking some lavatories, according to the seat map, and swapping three seats from Economy Plus to regular Economy. (I am not, however, entirely convinced that United's economy seats have gained nearly a full inch, from 17.6" to 18.5", in seat width, although the carrier also claims that for its two-class layout.)
All told, though, United's Polaris star continues to shine positive light on the airline's business class #PaxEx.
Related Articles: