Arycom, a leading operator and provider of complete satellite communications solutions in the Americas, today announced that the company has received the International 214 Authorization from the Federal Communications Commission (FCC) and is now authorized to provide telecommunications services to and from the United States.
Arycom has been providing satellite voice and broadband data solutions in South America from its Brazil headquarters since it's founding in 2001. From its U.S. base of operations in Miami, the company has been selling satellite communications equipment, software and value added products to its customers around the world. With the awarding of the FCC license, Arycom can now immediately begin selling mobile and fixed satellite communications solutions in the U.S., and will do so from Miami and its newly opened office in Atlanta.
"We are proud and excited today as we mark a major milestone – the formal expansion of Arycom's business into the U.S.," said Svante Hjorth, CEO of Arycom. "For 16 years we have been providing customized, end-to-end satellite communications solutions and we look forward to bringing our experience, superior customer support and heritage of success to the region."
Arycom works with a range of international partners and designs customized solutions to meet the needs of users on land, at sea and in the air, while at the same time providing round-the-clock support. With its newly awarded license, Arycom can now serve the U.S. needs of its existing customers in South America while at the same time pursuing opportunities with new customers in the U.S.
Arycom intends to initially focus on the business aviation market to meet the burgeoning demand for in-flight data connectivity. From basic data connectivity and messaging to high-speed broadband internet, telephony, flight planning and flight safety and geotracking, Arycom offers a broad range of reliable communications solutions to meet the needs of any airline and business aviation customer.
"The appetite and market demand for in-flight connectivity is growing strongly, both in commercial and business aviation, " Hjorth continued. "With our new U.S. reach, we are able and eager to meet that demand and support customers across the whole of the Americas."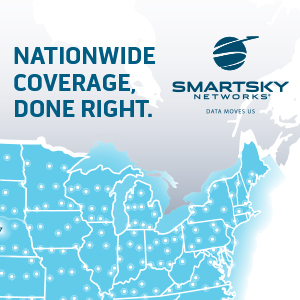 About Arycom
Founded in 2001, Arycom is a provider of satellite voice and broadband data serving the needs of customers on land, at sea and in the air. Headquartered in São Paulo and with offices in Rio de Janeiro, Miami and Atlanta, Arycom is a premier Service Provider of Inmarsat, Iridium and Globalstar, and global partner of Marlink. Arycom's key service markets include business and commercial aviation, agribusiness, forestry, construction, media, maritime, government, military, emergency response and others that depend on reliable, global communications.
For more information, please visit http://www.arycom.com or follow us on Twitter, Facebook and LinkedIn.