This is an Op-Ed contribution from Gavin Werbeloff, a real estate fund manager and travel junkie who turns his analytical methods to aviation to produce unique insights and a different perspective for RGN.
On 28 June, Delta posted a 15-minute long video on its news website, accusing Emirates, Qatar Airways and Etihad Airways of using the wealth of their governments to enact a hostile takeover of international air travel. It is among the latest salvos in a war of words between the "US3" and their Gulf-based rivals – a war that ratcheted up further this week when American cancelled its codeshares with Qatar Airways and Etihad (incidentally, it comes after Qatar made an unsolicited offer for a 10% stake in American, and its CEO referred to US flight attendants as "grandmothers").
But while American is garnering the headlines today, it must be noted that Delta has approached the spat with the "M3" with tremendous vigor and venom, even going so far as to claim that demand on Qatar Airways' Doha-Atlanta route is a handful of people.
The overall theme of Delta's new video is government subsidies for the Middle Eastern carriers and predatory loss leader pricing. A portion of the video focuses on service to India, and states it is a "crime" that Delta doesn't serve India anymore (minute 8:35). This is the second time in two years that Delta has publicly laid blame for the failure of its service to India at the feet of the ME3. Delta stopped its nonstop service from the US to Mumbai in 2009, and its Amsterdam-Mumbai route ceased operations in 2015. Delta continues to bemoan the fact it doesn't serve India, complains about government subsidies and loss-leader pricing, but completely fails to mention Air India.
The national flag carrier of the world's largest Democracy is a mess by any measure. The heavily subsidized airline flies loss-making routes to the US, as reported by FirstPost. Its loss leader pricing was too much for American Airlines, which stopped trying to compete with Air India for service between Chicago and Delhi in 2012. It would be difficult for American to peg this on the ME3. Even though Etihad began service to Chicago in 2009, it did not begin daily service until 2010, nor optimize its schedule for connections between the North America and India until March 2015. Notably, American exited the Chicago-Delhi market two years before Emirates began service to Chicago.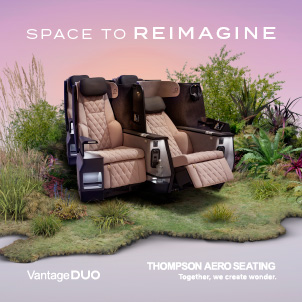 India is one of the very few destinations from the United States where a connection in the UAE does not add considerable time or distance to the overall length of the journey as compared to a direct flight or one through European hubs. But it seems that even the ME3 are not immune to Air India's loss leader behavior. Etihad has announced it is cancelling its service to SFO this October, after reducing frequencies earlier this year. Air India launched three times weekly service to SFO in December 2015, and recently increased services. It is indeed difficult to compete with an airline that gets bailed out by its government. United is the only US carrier to serve India, and is able to do so because of the substantial air cargo and premium passenger revenues it can achieve on these routes.
Generally, however, the ME3 have been able to reduce their costs of transporting passengers to India to the point that it is viable business, even in the face of below-cost competition from Air India. And this seems to infuriate Delta. The fact that the geographic positioning of the UAE makes this flying possible doesn't negate the fact that the entire situation came about as a result of economically indefensible pricing by Air India.
If Delta's behavior really is on account of its inability to serve India in an economically viable fashion, its focus on Emirates, Etihad and Qatar Airways is severely misguided.
Related Articles: