Delta Air Lines today reported its best ever second quarter earnings with a $1.2 billion net profit. Passenger revenue was up $261 million for the quarter, including $100 million from Delta's 'Branded Fare' initiative, according to the company. And while most conversations about Branded Fares focus on the Basic Economy products that all three legacy network carriers now offer, Delta executives tried to steer the conversation away from the low end of the market
Speaking to marketing efforts, corporate customers, targeted upsell offers and other factors, the Delta team kept returning to the potential revenue it expects to realize around passengers buying up from economy class to Comfort+ (the extra legroom product being sold as a "premium economy" fare in global distribution system networks) and to First Class cabins.
During the Q&A portion of the investor earnings call, Delta indicated that paid buy-ups to Comfort+ are approaching $80 million on an annualized basis. This is part of the company's goal to realize $1 billion from the Branded Fare program annually by 2019.
Some of this growth comes from individual customers but Delta is also looking at corporate travelers to help hit these revenue targets. Recent efforts on this front have opened up the Comfort+ and First Class upsell options to corporate booking portals; Delta is also pushing companies to adjust booking policies to allow for travelers to choose the more comfortable seats.
Delta is comfortable with either the companies paying for the upgrades, or indeed the corporate traveler with their own money. But the carrier reports it is seeing corporations adjust their travel policies to be more generous to their staffers.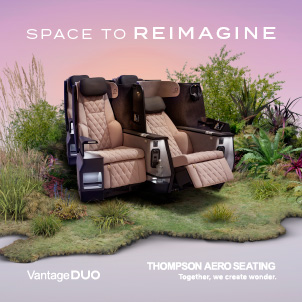 Delta is also taking a closer look at its SkyMiles loyalty program and eyeing ways to integrate points into the Branded Fare segmentation initiative, as it thinks about "new ways for people to use their miles; we don't want people to save them forever".
To that end, the carrier recently initiated a program to allow its Medallion (elite tier) frequent flyers to use points to offset upgrade fees. Mileage upgrades are hardly new to the industry, of course, but Delta's approach is slightly different in this case and the expected incremental revenue boost – also counted towards the Branded Fare scheme – is trending towards a $100-150 million annualized figure.
Basic Economy up-sell will still be a significant portion of the Branded Fare efforts for all airlines. And even though it will likely remain the largest component over time, there is at least some good news for the passenger experience also being delivered from the airlines.
Related Articles: