Imagine you're an airline creating a customised domestic US first class seat for over two hundred aircraft. You've selected a seat and decided on some customisations, including an unusual — and useful — extra slide-out cocktail table. Do you: (a) design it in a way so that it's patently obvious, (b) mark it in some way so that passengers and crew know it's there, or (c) none of the above.
If you're United, it seems, you pick option (c). I recently flew Seattle-San Francisco on one of the airline's refit Airbus A320 aircraft, and while I found the seat very comfortable, I was struck by the lack of design consideration given to passengers using the seat.
Some of these design flaws I spotted back in 2015 when the seat was revealed: yes, the water bottle holder can't be used at the same time as the power socket, and yes, it's a bit worrying that the power socket is directly underneath the cocktail table. Yes, the laptop stowage slots under the armrest are indeed so full of crud that means I'd want a pack of disinfectant wipes before I put either my laptop or my hands down there.
But the most striking part of it was the slide-out cocktail table extension, which I knew was there but couldn't figure out how to open. With both my seatmate and I asking for the full can of mixer to take the edge off our overpoweringly strong pre-departure beverages, the new smaller cocktail table surface wasn't spacious enough to hold two drinks and two cans.
I'd suggest that is in and of itself a design flaw, and United seems to agree, since it installed a secondary cocktail table that slides out from underneath the first one. Aha, I said to my seatmate, I have a solution to our problem: there's an extension tray underneath.
He peered at the cocktail table, which is completely free of any icon or text to suggest that there's a secondary tray underneath it, and then he looked at me as if I were making it up as I hunted for the extension tray release, pressing in at various points under the tray while trying not to knock my drink over. One of the flight attendants saw me fiddling around and gave me a funny look, coming over to ask what I was doing.
What do you mean, she asked — there isn't an extension tray. I was sure there was, and as she watched I found the exact angle at which you have to press the entirely flush panel to make the springloaded tray pop out.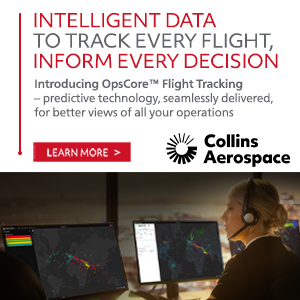 Unfortunately, it seems that passengers and cabin crew aren't the only ones unaware of the existence of the table: United's cleaning crews, too, don't appear to have been apprised of its existence. The granite-effect surface was covered in what I'm hoping was dried up coffee. Fortunately, I'd flown Swiss a couple of days previously and had one of their substantial disinfectant hand wipes in my bag, so I was able to scrub it off.
Now, you may be thinking that "I couldn't figure out how to deploy my cocktail tray" is a delightful first class problem to have, and you'd be right. But if airlines aren't making time and taking the effort to design usability into first class seats, to test it, and to communicate features to staff, then they're probably not doing so with economy class seats either.
And that's going to be a problem throughout the aircraft. Seat innovation is a great way to improve #PaxEx, and can even go some way towards mitigating the negative effects of the airline trend of our times, densification. But it's baffling that, having ordered (by my calculations) somewhere around three thousand of these seats, an airline clearly hasn't undertaken user testing with them — or if it had done so, it needs to take a good hard look at why that testing didn't pick up these (and other) flaws.
Related Articles: