Details about Delta Air Lines' new Boeing 777 layout emerged this week courtesy of Flightglobal with the US major confirming in a filing to the FAA that it will reduce the number of business class seats on board from 37 to 28, as it rolls out its full-flat Delta One suites, and adds its new Premium Select premium economy cabin. 
The total number of economy class seats increases by two but, bucking industry trends – and rather pleasingly for passengers! – Delta will not adopt a 3-4-3 layout down back. Sticking with the 9-abreast economy class configuration arguably gives Delta a competitive #PaxEx advantage in every cabin on board the new layout, as it is deployed on the carrier's 18 Boeing 777s.
Delta One
Deployed across seven rows in the forward zone of the 777, Delta will offer 14 single seats and seven center double seats (i.e. two Delta One suites attached side by side, otherwise known as "mini-suites"). "These mini-suites consist of a seat with surrounding furniture intended to provide a sense of privacy to the occupants," according to the carrier.
Because of FAA safety requirements the airline must apply for permission to place the Delta One suites' doors in the 777 forward cabin (those doors, by the way, recently catapulted Delta into Crystal Cabin Award-winning status as the privacy afforded to these business class seats are seen as a step change in the industry).
Similar permissions were previously granted by the FAA for installation on Delta's A350s and JetBlue's A321 Mint business class configuration. Delta suggests in the FAA filing that the addition of mini-suites is a necessity to maintain its competitive position in the industry:
Delta wants to provide a high level of comfort to their passengers, and the possibility of offering mini-suites with doors to their passengers will allow additional revenue beyond that which would be available with more conventional seat solutions. Allowing mini-suites on B777-200 and 777-200LR aircraft will level the competitive field, and benefit passengers without compromising their safety.
Overall, the reduction of business class seats creates an interesting challenge for the company, even as the introduction of Premium Select premium economy on board adds to the total number of "premium" seats in the aircraft.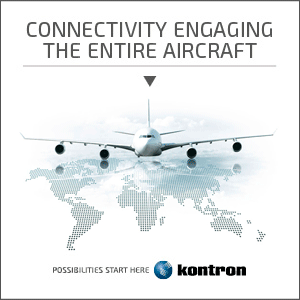 Indeed, the reduction in business class seats is largely attributable to the space required for the premium economy cabin to be installed; the new Delta One cabin will be only between the forward two exit doors compared to the current business class layout with a mini-cabin behind 2L/R.
From a loyalty perspective, the ability to upgrade into Delta One will almost certainly be affected. A reduction in total seats means the likelihood of distressed inventory for upgrades will be lower. Moreover, the presence of the premium economy cabin creates a potential double upgrade where passengers would move from economy to premium economy or premium economy to business class but not from economy straight to business class. At present, Delta's published policy does allow for the "double upgrade" from economy to business but partner Air France does not allow that. For KLM-operated flights the rules differ based on how the ticket was purchased, with only higher priced fares eligible for upgrades in some cases. This could be an opportunity for Delta to align policies and it is unlikely further shifts would be customer-friendly.
Premium Select
The 48 Premium Select seats – presumably in a standard 2-4-2 layout – gives Delta a significant number of seats to sell in the rapidly growing premium economy market. It allows Delta to compete with low-cost carriers offering transatlantic service with lower premium fares while not cannibalizing the Delta One cabin yields.
For travelers the growth in premium economy services offers more choices and a way to buy out of the "coach crunch" generally with a reasonable fare differential. In Delta's case it means a removal of 36 extra legroom seats that the company's Medallion frequent flyer passengers would receive as a complimentary upgrade so there is some potential negative impact there. It also adds a small amount of complexity in the revenue management system as Premium Select is sold as a separate cabin rather than just a subset of seat assignments.
Economy Class
In the Main Cabin economy section, Delta's move is mostly to do nothing at all. The carrier is adding two seats in this section and potentially adjusting seat pitch on some rows but the biggest news is keeping a 9-abreast seating layout for travelers rather than the 10-abreast trend so many other airlines are pursuing.
Most reviews of the 10-abreast layouts on American Airlines and United Airlines have not been positive and Delta undoubtedly took that into consideration in this decision. It also helps that Delta is slowing its long-haul growth plans, including the announcement this week that a portion of its A350 order is being deferred, part of a broader slowdown in twin-aisle deliveries with broad repercussions throughout the industry. Yes, it is only 20 or so additional seats on board, but with long-haul flying, that quickly translates into a lot of available seat-miles. Limiting growth there may benefit the company in the long term just as much as making the coach experience just a little bit more comfortable for passengers in the back of the plane.
Related Articles: