In an on-going effort to meet the increased demand for enhanced flight tracking capabilities, Rockwell Collins today introduced the web-based ARINC Flight Data Display, a new situational awareness display that provides a simple and clear visual representation of an entire fleet. The new display, launching with Royal Jordanian Airlines and available for carriers globally, ensures key flight information is available to support airline operational decision making.
"We fly extensively across desert and oceanic routes, so we needed a solution that would enable us to track our aircraft with global coverage," said Royal Jordanian's President/CEO Captain Suleiman Obeidat. "We are implementing the ARINC Flight Data Display and ARINC MultiLinkSM to enable us to cost effectively track our fleet wherever we fly."
The ARINC Flight Data Display uses ARINC MultiLink as its primary aircraft tracking data source, and can also integrate third-party and airline proprietary data. The web-based Flight Data Display can be used as a standalone service or integrated with Rockwell Collins flight operations tools, ARINC Hermes and ARINC OpCenterSM.
"Flight tracking continues to be an important topic in the aviation industry, particularly in light of the upcoming 2018 ICAO mandate," said Yun Chong, vice president, Commercial Aviation Services for Rockwell Collins. "The combination of the ARINC MultiLink data feed and our new Flight Data Display enables carriers to accurately, efficiently and cost-effectively meet flight tracking requirements ahead of the mandate."
With the ARINC Flight Data Display, aircraft locations are displayed on a user interface that identifies any gaps in position reporting. A range of alerts are available for events such as "mute" aircraft or flight plan deviations to ensure any potential issues are quickly resolved. The ARINC Flight Data Display with the MultiLink data feed supports ICAO's minimum requirements of less than 15-minute regular reporting in oceanic/remote airspace.
ARINC Flight Data Display also incorporates weather layers specifically for airlines and the aviation industry. The weather layers are updated every ten minutes or less, allowing carriers to predict enroute weather conditions as well as at the destination airport, helping to avoid costly redirects, canceled flights and misallocation of ground handling.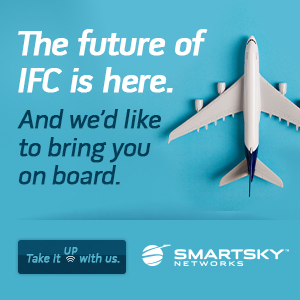 About Royal Jordanian
Being the national carrier of Jordan and a leading carrier in the region, Royal Jordanian's vision is to connect Jordan and the Levant with the world. From its hub at Queen Alia International Airport, RJ operates a fleet of 25 comfortable aircraft to reach 52 direct destinations and some of 1,000 cities in more than 150 countries through our airline partners in the oneworld airline alliance. The fleet comprises of Boeing 787s, A320s, A321s, A319s and Embraer regional jets.
Royal Jordanian also offers a wide range of complimentary services and amenities for travelers, including ample leg room and generous food and beverage offerings. Our aircraft provide state-of-the art in-flight entertainment with audio-video on demand, giving passengers a great choice of viewing material. We are focused on providing an extensive travel network for our passengers via Amman to Europe, the US and Canada, North Africa and the Far East.
For further information, please visit www.rj.com. Follow us at www.facebook.com/RoyalJordanian, Twitter: @RoyalJordanian, Instagram: royaljordanianairlines
About Rockwell Collins
Rockwell Collins (NYSE: COL) is a leader in aviation and high-integrity solutions for commercial and military customers around the world. Every day we help pilots safely and reliably navigate to the far corners of the earth; keep warfighters aware and informed in battle; deliver millions of messages for airlines and airports; and help passengers stay connected and comfortable throughout their journey. As experts in flight deck avionics, cabin electronics, cabin interiors, information management, mission communications, and simulation and training, we offer a comprehensive portfolio of products and services that can transform our customers' futures. To find out more, please visit www.rockwellcollins.com.