Inmarsat (ISAT:L) is pleased to note that Qatar Airways has today announced its intention to install Global Xpress (GX) Aviation across its flagship fleet.
Qatar Airways would be the first Middle Eastern airline to select GX Aviation's inflight broadband solution and the company has stated that the service would initially be available to passengers onboard more than 130 of its aircraft.
GX technology has already been equipped on a line-fit basis on selected Qatar Airways Airbus A350s. Installations on the airline's remaining Airbus A350s, together with the Boeing 777s, are planned to commence on a retrofit basis this Summer.
GX Aviation is the world's first inflight connectivity solution with reliable, seamless high-speed global coverage provided through a single operator. GX Aviation gives airlines the freedom to provide unique passenger experiences that go beyond basic broadband to include streamed entertainment, advanced inflight shopping, and digital and personalised services that transform airline/passenger relationships.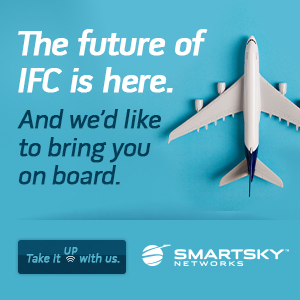 About Inmarsat
Inmarsat plc is the leading provider of global mobile satellite communications services. Since 1979, Inmarsat has been providing reliable voice and high-speed data communications to governments, enterprises and other organizations, with a range of services that can be used on land, at sea or in the air. Inmarsat operates around the world, with a presence in the major ports and centres of commerce on every continent. Inmarsat is listed on the London Stock Exchange (ISAT.L). For more information, please visit www.inmarsat.com.
The Inmarsat press release newsfeed and corporate updates are on @InmarsatGlobal.