Panasonic Avionics Corporation (Panasonic) today announces an exclusive partnership with M-Biz Global, the world's largest mobile gaming solutions provider, to deliver a customizable and branded HTML5 games service to its airline partners.
The service will enable airlines to offer passengers fully customizable game graphics as well as the ability to re-label branding assets for over 60 existing games. This enables a highly effective and engaging way to communicate promotions to passengers and creates an opportunity for airlines to drive ancillary revenues through game sponsorships.
Uniquely, Panasonic's inflight entertainment and connectivity (IFEC) technology will also enable airlines to swap out game assets dynamically and cost effectively during a flight. The games will be uploaded via the airline branded portal on the aircraft without having to download any plugins or applications onto the passengers' personal devices.
Scott Scheer, Director, eXTV and Ancillary Services at Panasonic Avionics Corporation, says: "We are focused on creating and developing partnerships that allow us to enhance the passenger experience and drive new revenue opportunities for our airline customers."
"Our partnership with M-Biz Global enables us to rapidly deliver fun, compelling games that capture the passengers' attention while opening new promotion and advertising channels."
Hyong Kim, President of M-BIZ Global comments: "We have optimized Panasonic's world-class IFEC systems with fun and entertaining games, one-to-one game competitions, group contests, rewards and viral through social media features.
"These will all be delivered through 'skinnable' HTML5 games, and we believe the branded content within them will achieve higher engagement, click-throughs and conversions with users  helping airlines drive passenger engagement, brand loyalty and ancillary revenues."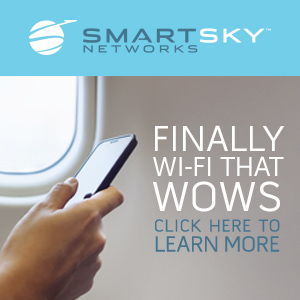 About Panasonic Avionics Corporation
Panasonic Avionics Corporation is the world's leading supplier of inflight entertainment and communication systems. The company's best-in-class solutions, supported by professional maintenance services, fully integrate with the cabin enabling its customers to deliver the ultimate travel experiences with a rich variety of entertainment choices, resulting in improved quality communication systems and solutions, reduced time-to-market and lower overall costs.
Established in 1979, Panasonic Avionics Corporation, a U.S. corporation, is a subsidiary of Panasonic Corporation of North America, the principal North American subsidiary of Panasonic Corporation. Headquartered in Lake Forest, California with over 4,100 employees and operations in 80 global locations, it has delivered over 8,000 IFE systems and 1,000 inflight connectivity solutions to the world's leading airlines. For additional information, please visit www.panasonic.aero
About M-Biz Global
M-BIZ Global Solutions is the world's largest mobile gaming solutions provider for brands, advertising networks, and agencies with offices in six countries, M-BIZ Global has been successfully helping companies improve their business performance and profitability since 2005. To this end, M-BIZ Global offers various innovative solutions: Branded Mini-Games, Playable Rich Media Ads, Hello Mini-Games and Pocket Arena. The company is headquartered in Lucerne, Switzerland. For more information, see: www.brandedminigames.com
Featured image credited to istock.com/JakeOlimb