Officially launched at Aircraft Interiors Expo in Hamburg on 4 April 2017, Zodiac Seats latest product Optima is expected to set a new standard in business class travel.
Combining class leading passenger experience and improved cabin efficiency, through a unique cabin configuration that mixes in-line and angled seats, Optima can offer the uncompromised business class solution that the market was expecting.
An elevated business class experience comes from direct aisle access for every passenger, large surface areas, extensive stowage options and configurable privacy. Thanks to its seating arrangement and electrically actuated privacy screens, Optima offers an exclusively private environment for travelers wanting to relax and unwind, or passenger interaction for those travelling together.
With bed lengths up to 83.5" and the option for a centerline double bed, Optima creates a sleeping experience for travelers that would typically only be associated with First Class Travel.
However, Optima's unique quality is that while it pays close attention to the needs of its passenger, it never forgets the requirements of airlines; to increase their profitability through increased passenger count. The unique cabin layout, originally designed by Acumen, allows airlines to maximize their revenue potential, offering 15% more seats in the cabin compared to standard business class products.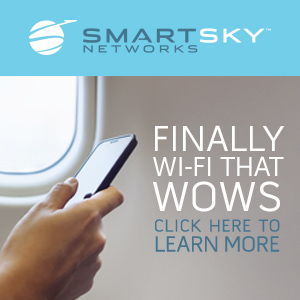 Optima can be tailored to the brand of any airline; thanks to its modular architecture. A variety of optional product features and customizable areas, allows each customer to embed their brand identity. This design ethos has been integrated into the product from its origination, building upon Zodiac Aerospace's heritage and experience in manufacturing bespoke premium aircraft cabin solutions. The perfect marriage of empathetic design and innovative engineering, Optima is the dawn of a new era in Business Class Travel.
Images and video are available through the link: https://we.tl/H3VPMUjQvm
About Zodiac Aerospace
Zodiac Aerospace is a world leader in aerospace equipment and systems for commercial, regional and business aircrafts and for helicopters and spacecraft. It develops and manufactures state-of-the-art solutions to improve comfort and facilities on board aircrafts and high-technology systems to increase aircraft performance and flight safety. Zodiac Aerospace has 35000 employees worldwide and generated revenue of €5.2 billion in 2015/2016. www.zodiacaerospace.com
Zodiac Seats is the world leader in aircraft seating, thanks to its wide know-how, its engineering and manufacturing capabilities spread among its division: Zodiac Seats UK, Zodiac Seats US and Zodiac Seats France – The ambition of Zodiac Seats is to offer to its airlines partners the widest and most efficient product line on the market.