This week, Emirates announced it is cutting back on flights to the US in response to the travel and laptop bans implemented by the Trump administration. Seattle and Boston, which both currently receive two Emirates Boeing 777-300ERs daily, will see one flight each reduced. Los Angeles will also see one of its two daily frequencies dropped. Emirates began service there with a single 777-300ER, which was then up-gauged to an Airbus A380. A second daily flight was added and that was also moved to an A380 in July 2016, but was down-gauged back to a 777 only three months later. Fort Lauderdale and Orlando, which receive daily service with a 777-200LR, will see service reduced to five flights weekly. While Emirates says the reduction is due to the actions of the Trump administration, it is also possible that the timing of the executive orders provides ample cover for an airline that could well be seeing the limits of its growth.
The market viability of two daily flights to Los Angeles has already shown itself to be questionable. The fact that both 15+ hour flights are westbound day flights does not help Emirates' cause. One of its flights to Seattle flies through the night, while the other is a day flight. Sourcing connecting traffic from the US West Coast was always going to be a challenge. The number of destinations that cannot be reached more quickly via connections in East Asia is very small. Other than the Middle East, parts of East Africa and the Indian Subcontinent, passengers would have to double back on themselves to fly Emirates anywhere from the West Coast.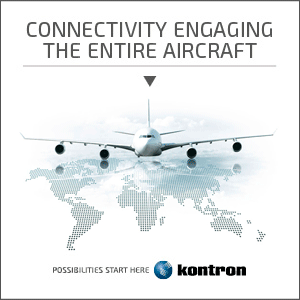 Emirates touted its connection options when it started its flights to Fort Lauderdale, owing to its partnership with JetBlue, in addition to service the greater Miami area. However the flight has not panned out as expected. Fort Lauderdale is a geographically disadvantageous connection point for most of the United States. Additionally, South Florida O&D flying has historically been finicky. Demand is very seasonal, and even British Airways, with its Antitrust Immunized Joint Venture with American, never got its planned daily double A380 service to Miami started. Orlando, with its overwhelming share of leisure fliers, is the one destination that can reasonably claim to have been unduly hampered by the additional regulations. Given the nature of these travelers, they would be forgiven for eschewing Disney World, and heading for a Disney Park in European or Asian country with a less unwelcoming posture.
One must also question the sheer volume of seats Emirates was flying to destinations like Boston and Seattle. Each receives two 777-300ERs daily, which is more seats flown from either airport to any intercontinental destination, other than London. It's more seats than rival Qatar Airways flies to its only multi-frequency market in the US, New York JFK. Emirates' smallest aircraft capable of reaching the United States is the 777-200LR, of which it only has 10. While Emirates has been focused on delivering more capacity to its destinations by deploying its armada of Airbus A380s, it might well have created a capacity gap in its fleet, and is now left with no choice but to reduce frequencies. One wonders what might have been if Emirates hadn't cancelled its order for 50 Airbus A350-900s, which would have provided the opportunity to down-gauge the equipment on these routes. Emirates might be putting the best spin on the situation it can, but one wonders whether the carrier has been hit harder by the economic turbulence of Trump or of its own making. For its part, Etihad Airways says it has experienced no significant change in demand in recent weeks.
Related Articles: