Some airlines claim that their passengers prefer comedies when they fly, for others its dramas or big summer action flicks. But if you ask me, the only thing better than sleeping or eating on an airplane at 30,000 feet is laughing your ass off with a really great Hollywood studio comedy – the bigger and goofier the better. And trust me, they don't come much bigger and goofier than Office Christmas Party.
Co-directed by The Switch's Josh Gordon and Will Speck, Party combines the best elements of classically great workplace comedies like Office Space and Unfinished Business with the loud, boozy swagger of party movie staples like Animal House and Bachelor Party, but Gordon and Speck take things one step further by wrapping up all that stupid funny awesomeness with a big shiny Christmas movie bow. And though the trailers seriously undersold the triple threat hilarity of this very funny and surprisingly well-written film, anyone who likes to laugh out loud needs to hit this party straight away.
Set in the underperforming Chicago branch office of floundering, family-owned tech company Zenotek, Party opens with the branch's fun-loving manager, Clay (played to sweet, dimwitted perfection by Silicon Valley's T.J. Miller) learning that his spiteful, hard-charging sister, Zenotek's interim CEO, Carol (Jennifer Aniston) is looking to close Clay's branch and cancel his upcoming office Christmas party to boot. Jealous of Clay's attachment to their recently-deceased father, Carol sows unrest further by also offering jobs to two of Clay's highest ranking and most loyal workers, Chief Technology Officer Josh (Horrible Bosses and Zootopia's Jason Bateman) and Head of Technology Tracey (The Daily Show and X-Men: Apocalypse's Olivia Munn) before heading to the airport for a flight to London. Realizing he has one last shot to save his beloved branch, Clay enlists Josh and Tracey's help in throwing an epic office Christmas party to try and woo a big-shot investor (played by The People v. O.J. Simpson's Emmy-winner Courtney B. Vance in a rare comedic turn) into partnering with Zenotek to save the office and its ragtag team of longtime employees from certain ruin.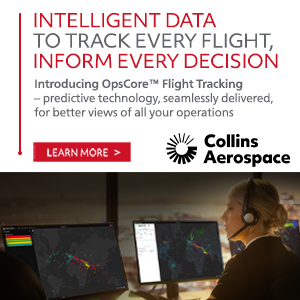 I know that sounds like a lot of plot for a goofy party movie, but, trust me, the script – which was written by Justin Malen, Laura Solon and Borat's Dan Mazer from a story by Role Models' Timothy Dowling and Jon Lucas and Scott Moore, the team behind Bad Moms and The Hangover series – pays off in many fun and unexpected ways. Especially in the film's final act where Party's sweet, if decidedly dirty, holiday spirit emerges from the R-rated mayhem of the Party scenes and raises the stakes substantially. It's like Bad Santa meets It's a Wonderful Life with, you know, hookers and live reindeer drinking out of toilets and stuff. And while that might not be exactly what you're looking for the next time you fly, I gotta tell you, my cup was overflowing with Christmas cheer with this one.
And don't even get me started on the cast. Featuring hilarious supporting turns and extended cameos from some of the biggest names in comedy – SNL's Vanessa Bayer, The Night Before's Jillian Bell, Fresh Off the Boat's Randall Park, Veep's Sam Richardson and Matt Walsh, Deadpool's Karan Soni and Selfie's Da'Vine Joy Randolph – Party also offers SNL Emmy-winner Kate KcKinnon her juiciest role since Ghostbusters as Zenotek's seemingly straight-laced HR Coordinator, Mary, and she totally runs with it. But my favorite character in a movie chock full of killer comedic turns was Carol's Uber driver, Lonny, who is played by The Mindy Project's scene-stealer Fortune Feimster. Unless you want to literally die laughing, whatever you do, don't drink or eat anything while watching Feimster's extended cameo with Anniston. It's dangerously funny!
Now playing on select United, Delta, American and Qantas Airlines worldwide, Office Christmas Party is also available via streaming at Amazon Video, iTunes and Google Play.