As director of airline research at Routehappy, your author often finds that juicy data points can emerge from the most unexpected of sources. And it's not uncommon for me to spend half of my working day down the rabbit hole after obtaining a single new piece of data.
That's what happened recently when I found myself poking around on the Flightradar24 app to see what was creating some lovely contrails over New York City. The app pulls in recent aircraft pictures from jetphotos.net, and a photo of this Air Canada Rouge Airbus A319 caught my eye, as it showed a radome installed. That came as quite a surprise to me, as Air Canada hasn't revealed any plans to roll out connectivity to its Rouge division, which currently has streaming entertainment installed.
Yes, Air Canada had previously announced a deal with Gogo that would see 2Ku installed on its international fleet, and recently wrapped up installing ATG-4 on its domestic fleet, but Rouge was never mentioned.
A few phone calls, emails, and a bit of proprietary Routehappy research later, and it turns out that all 20 Rouge A319s have already been equipped with Gogo 2Ku.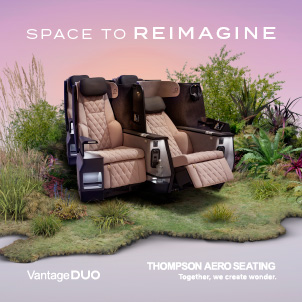 The install process seems to have started in mid-2016 and managed to stay under the radar ever since.
Some airlines like to keep wifi rollouts quiet until a full fleet is deployed in order to manage customer expectations. It seems that is exactly what Air Canada is doing.
Gogo and Air Canada could not immediately be reached for comment on the matter, but the installed radomes can't hide. It's not often that a wifi deployment is able to stay so quiet, so kudos to Air Canada for keeping it a secret for so long.
Meanwhile, on the marketing front the message remains inconsistent. A search with the airline's Android app shows wifi available on some Rouge flights.
That same flight search on the Air Canada website or iOS app does not show the wifi details. Presumably this will be resolved soon enough.
Additional reporting by Seth Miller. 
Related Articles: