Gogo's capacity purchase spree continues this week. The company and SES announced that Gogo will take the full Ku-band capacity on the AMC-4 satellite and position it to better serve the inflight connectivity provider's needs over the Pacific Ocean, the west coast of CONUS, Alaska, and Hawaii.
When asked what the new capacity would support, Gogo spokesman Steve Nolan said primarily, "We focus on the capacity needs of our existing customers." Gogo declined to disclose the amount paid for the new capacity.
The increased coverage will be useful for Gogo's largest Ku-band customer, Delta Air Lines, and Air Canada, as it completes its deployment and adds 2Ku-connected flights across the Pacific and to Hawaii. The new coverage could also help Gogo secure Alaska Airlines' planned connectivity service upgrade, though there is still no confirmation on which vendor the carrier has chosen or even if a vendor selection is finalized.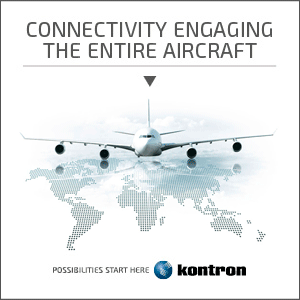 The AMC-4 satellite from SES will be moved from its orbital slot at 67° West to a new location to adjust the beam coverage for the new mission for Gogo. Unlike Global Eagle's recent purchase of the sister satellite AMC-3 – which it dubbed Eagle-1 – Gogo hasn't given the satellite a new name.
AMC-4, a 17-year old system, also appears to have a slightly longer estimated working lifespan than AMC-3/Eagle-1. Gogo expects that it will operate nominally in the new orbital slot until 2022 after which it can run in an inclined orbit for up to five more years. That timeline will see AMC-4 deliver 10 more years of service, well beyond the initial 15-year mission design spec. In comparison, AMC-3/Eagle-1, a 19.5-year old bird, is already in the inclined orbit phase of its operations.
AMC-4 carries 24 transponders operating at 36 MHz each. This increase in capacity is part of what Gogo's Nolan describes as growing into the 2Ku deployment while not committing too much cash too soon. "We're layering on capacity to keep 2Ku operating at the best performance in the industry and not get too far ahead of ourselves so we can continue to take advantage of decreasing bandwidth costs," he says.
SES is doubtlessly happy to see its older satellites still attracting interest beyond their originally envisaged operational lifespans.
Separately, Delta Air Lines has confirmed what RGN Premium previously presumed: The Gogo 2Ku product is now line-fit offerable on Bombardier's CSeries aircraft.
Related Articles: