SWISS passengers are delighted: As of now, they will also be able to enjoy digital reading pleasure in XXL, above and under the clouds. Following Lufthansa, Austrian Airlines, Eurowings and Air Dolomiti, the digital experts of Munich-based Media Carrier now convinced SWISS, the fifth airline in the Lufthansa Group, of the benefits of using their digital media library, the Media Box. With it, SWISS passengers can download their preferred on-board reading matter from a top-class range of eJournals, conveniently and free of charge.
Whether on mobile phone, tablet or other web-enabled devices – the Media Box from Media Carrier operates web-based, making it the perfect smart media companion for your travel experience. Just like Lufthansa, SWISS now also uses the e-paper media library to keep up with the constantly increasing demand for digital services in the airline industry. Media Carrier impressed the Swiss airline with its high quality standards in the areas of service and technology.
"As a Swiss airline, we do, of course, focus on a high quality standard. In Media Carrier, we found a service-oriented, innovative partner, which knows and serves the needs of modern travellers – and offers correspondingly top-class services. We are sure that, with the Media Box, we can offer our passengers an up-to-the-minute service, which is of ultimate importance to us as a quality airline," says Alex Hastings, Inflight Procurement Manager at SWISS.
Including SWISS, all three hub airlines in the Lufthansa Group now use the Media Box from Media Carrier as a uniform, group-wide product, setting new standards in the area of digital services provided by airlines.
Passengers of the Swiss airline have access to the Media Box via a variety of "touchpoints": either at the online check-in, on the SWISS homepage or via the pre-flight e-mail. They can individually compile and download their own reading matter from a range of over 250 Swiss and international newspapers and magazines. Depending on their booking class and frequent flyer status, passengers get a certain number of free downloads. The selected titles are then available for download as a PDF file for an unlimited period.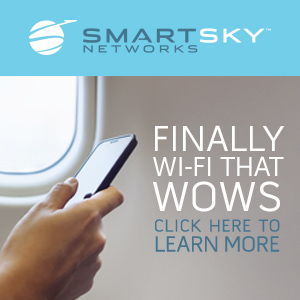 "We are delighted to have convinced SWISS, another prestigious airline in the Lufthansa Group, of the added values of our Media Box. More and more airlines are recognizing that they can offer their passengers an outstanding service with digital services. There is strong passenger demand for a modern, digital press service, and it is now actually expected – particularly by discerning business travellers. Our list of references in the airline sector is growing rapidly: over 100 million passengers per year can already make use of the newstainment offering in our Media Box," explains Philipp J. Jacke, Managing Director of Media Carrier.
About Media Carrier   
Established in 2011, the company is a subsidiary of the Munich-based MELO Group, whose central divisions are built on the two pillars: media and logistics. Media Carrier specializes in marketing and distributing digital content. It supplies the travel industry with e-papers through the Media Box. Meanwhile, the digital media library is used at around 1,200 hotels worldwide. In addition to the Lufthansa Group (Lufthansa, Austrian Airlines, SWISS, Eurowings and Air Dolomiti) other airlines such as Oman Air and Virgin Atlantic also offer the digital media library as a service.
Media Carrier is also exhibiting at the AIX in Hamburg (#4UC19) and the Aviation Festival Americas in Miami (#412)!
Media Carrier GmbH
Muthmannstr. 1
80939 Munich
Germany
www.media-carrier.com
Jennifer Bingmann
Marketing and Communication
+49 – 89 – 32471 4538
jennifer.bingmann@media-carrier.com
Tamara Hernández
Key Account Manager
+49 – 89 – 32471 4552
tamara.hernandez@media-carrier.com