Would you book a hotel room without seeing pictures of one? It's unlikely. In an age where consumers have more information than ever before to make the smartest purchasing decisions, airline passengers still have little visibility into their inflight experience before booking a flight.
Leading aircraft manufacturer Airbus has teamed up with Routehappy, the merchandising content platform for flight shopping, to accelerate the transformation of flight shopping from commoditized to differentiated. The Airbus Routehappy alliance helps airlines create compelling, targeted merchandising content showcasing unique Airbus offerings such as seat width, personal space, inflight entertainment, connectivity, and jetlag-friendly ambient lighting when searching for flights on all sales channels.
Joining the Airbus Routehappy alliance today are four of the world's leading carriers: Cathay Pacific, Emirates, Lufthansa Group and Singapore Airlines.
Speaking at the ITB travel trade fair in Berlin, Airbus' Head of Market and Product Strategy Bob Lange said: "Study after study shows the ever-growing importance of the inflight experience for the more than 3.5 billion people who travel by air every year. In a 2016 survey Atmosphere Research Group found that 53% of leisure passengers and 61% of business passengers pay attention to the type of aircraft they will fly on. And yet passengers have little information to go on when booking their flights. Finally this is changing."
Airlines participating in the Airbus Routehappy alliance will receive support in their use of Routehappy Hub, a powerful content management platform that creates and distributes targeted airline merchandising content across sales channels. UPA (Universal Product Attribute) is a standardized content type in Routehappy Hub that differentiates airline product offerings with rich descriptive and visual content.
"As airlines differentiate, so is flight shopping. Flyers need better information to navigate ever changing options, and the industry needs a platform that helps them showcase the products they offer," said Robert Albert, CEO at Routehappy. "Our alliance with Airbus provides airlines an added incentive to create and distribute rich content that is becoming a key feature in how we shop for flights."
The key requirement for airlines participating in the alliance is the inclusion of "branded UPAs" highlighting Airbus A380 and A350 XWB product features among the airline's selling points.
Joining the alliance Xavier Lagardère, Head of Distribution Lufthansa Group Hub Airlines, said: "Empowering customers to choose the right offering is core to our distribution strategy. An initiative like Airbus and Routehappy's supports the much-needed transformation of air travel retailing from commodity to feature-based shopping, by providing passengers with additional rich content. Over the past few years, we have taken our inflight experience and service to completely new levels, and are excited about presenting them to travellers from around the world."
Cathay Pacific General Manager, Sales and Distribution, Toby Smith, said: "We continually strive to enhance our passengers' experience at every stage of their journey with us – and that starts from the moment they plan their travel arrangements. This initiative will help enable us to deliver our brand promise of a Life Well Travelled by showcasing our superior inflight product offerings, including those featured in the cabins of our new Airbus A350 aircraft."
"This is a fantastic initiative that will empower passengers," said Paul Starrs, Emirates' Senior Vice President, Global Sales. "We will be delighted to showcase the on-board service and comfort of our world-leading A380 fleet to the flying public in this innovative way."
Campbell Wilson, Senior Vice President Sales & Marketing at Singapore Airlines said: "This important initiative will enable us to reach millions of travellers, highlighting the benefits of our award-winning cabin products which complement our longstanding commitment to service excellence, in all classes of travel."
With today's announcement Airbus branded UPAs are being integrated into leading sales channels for launch soon. In the meantime, a demonstration of Airbus branded UPAs may be viewed at routehappy.com. The Airbus and Routehappy program is expected to expand to additional airlines and Airbus aircraft later this year.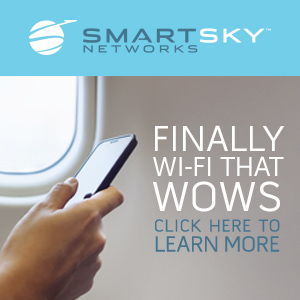 Atmosphere Research Group President and travel industry analyst Henry Harteveldt said "The majority of passengers are interested in details about their flights and would find this information helpful when booking their flights. Airlines that make this available stand to benefit by showcasing their differentiated products."
"Airbus builds the most modern, comfortable aircraft family. Aircraft such as the A350 XWB stand out because of their quiet, climate controlled interiors and offer each passenger more space due to their extra-wide cabins and unobstructed foot space," Bob Lange added. "Leading airlines have invested heavily in their inflight services, cabin comfort, and the overall passenger experience. From now on, passengers will be able to visualise, choose and reap the benefits of this new generation of aircraft and cabins whenever they fly."
*Survey conducted by Atmosphere Research Group in Q1 2016 of 4,457 US airline passengers.