Following the successful launch of its first 10 NEXT satellites, Iridium is enjoying some nice talkability in the market, both in terms of what the NEXT-powered Certus service can deliver to airlines and business aircraft operators and how Certus-facilitated flight deck communications can be packaged with broadband connectivity products (not to mention how the Aireon payload will support global aircraft surveillance).
Panasonic Avionics, for instance, is evaluating both hardware and service opportunities within the Iridium NEXT environment "including how we might work with our partners to enable the Iridium Certus service opportunities for our customers to complement our eXConnect offerings", notes a company spokesman.
But after a revelatory interview with Iridium satcom hardware vendor Cobham, in which the firm spoke of a delay in its own terminal development due to the software radio module being in a "slight state of flux", RGN was curious to learn from Iridium when it expects terminals to be completed and available; when Certus service will come online; and whether Iridium sees a greater competitive threat brewing from Inmarsat now that the London-headquartered firm is eyeing polar coverage as part of its Iris Precursor work. Our full interview with Iridium director of product management Brian Pemberton is below.
What guidance is Iridium receiving from its manufacturing partners concerning the timeline for delivering fully developed terminals for NEXT? Will the terminals be ready for aero by the time the constellation is fully in place? Or before? Are any vendors further along than others? Anyone that you can highlight in particular?
BP: Iridium has been working with our selected Value Added Manufacturers (VAMs) in support of aviation products. As Rockwell Collins, Thales, L3 Communications and Cobham are the selected VAMs, it is clear that they are able to leverage extensive expertise in developing cockpit and cabin solutions. We anticipate that the first aviation products will be available prior to the Iridium NEXT satellite constellation being completely deployed.  These first products will utilize a high gain antenna to provide Iridium CertusSM 350 services initially, which will be able to be upgraded to Iridium Certus 700 (704Kbps) service following the completion of the Iridium NEXT constellation.  The introduction of low gain antenna solutions for Iridium Certus 100 (88Kbps) and Iridium Certus 200 (176Kbps) will enter the market shortly after constellation deployment is complete. Each manufacturing partner is advancing according to their planned schedule.  We expect that the majority of partner products will be commercially available within a few months of each other, with the first units likely available in early 2018.
Is it true that the software radio module considerations are still being decided?
BP: Iridium is entering a new era of broadband connectivity, and we look forward to working with our VAMs in the most efficient way possible. Historically, Iridium has produced transceivers for partners to integrate into their final configurations for each specific market. Iridium has developed a fully functional transceiver that we have made available to the Iridium Certus manufacturing partners. However, due to our commitment to ensuring a first-class level of support and efficiency for our partners, Iridium is also evaluating possible alternative arrangements for technology transfer, if needed.
Is it true that the Iridium NEXT satellites which have successfully launched thus far will be operating as V1 (essentially the same service as offered today) and that only when there is critical mass will Iridium start rolling out NEXT-supported service in aero? How about in maritime; it sounds like the terminals are nearly ready for partial deployment there?
BP: The first of the Iridium NEXT satellites to be deployed will initially operate in "Block-1" mode, which will provide a maximum throughput of 134Kbps. Upon achieving a critical mass of satellites, the Iridium Certus services will be enabled, which will increase the maximum throughput to 352Kbps, when communicating with an Iridium NEXT satellite vehicle. Shortly following full deployment of the Iridium NEXT constellation, the maximum throughput will increase to more than 700Kbps, with eventual increase to 1.4Mbps.
Cobham says Boeing is seeking a dual satcom solution for the 777X, inclusive of Iridium NEXT. This is obviously great news for Iridium. Do you envisage other airframers going the dual satcom route? And what type of timeline do you see for terminal development to accommodate this?
BP: Airbus and Boeing have both indicated that they see a future where dual-similar SATCOM or dual-dissimilar SATCOM systems will be equipped on aircraft. This is of course great news for SATCOM providers, and it is showing the overall movement away from HF, which has also been championed by the airframe manufacturers. The industry is still working to standardize a dual SATCOM configuration which will accommodate the operational protocols of using multiple networks for communications. This would seem to be a high priority item for some OEMs, which would suggest that an initial technical solution is not too far into the future.
At present, how many airframers are offering Iridium as the main satcom to support cockpit comms on their aircraft; I recall that Bombardier went the Iridium route for the CSeries due to demand? Do you envisage other airframers going this route for NEXT; anything you can talk about?
BP: There is currently an Iridium® platform available as standard line-fit, or line-fit option on most business jet platforms, in addition to Boeing and Airbus narrowbody platforms, and several large rotorcraft airframes. We see interest from the OEM community in exploring opportunities to transition their current Iridium offerings to Iridium Certus solutions in the coming years.  We expect more news on this front to be forthcoming later this year.
Though Aireon obviously will provide space-based ADS-B, I'm hearing that other Iridium partners are looking at packaging ADS-B tracking with their NEXT terminals; is this possible to do without Aireon or must an agreement be reached with Aireon to tap into that service (apologies if this question seems a bit in left field or uninformed; I am trying to understand if alternative ADS-B relationships can be forged).
BP: AireonSM is a completely different solution using the 1090 Extended Squitter that is mandated on aircraft. The Aireon payload on the Iridium NEXT satellites can pick up the 1090 broadcasts. Some partners may look to combine ADS-B based tracking with other methods of satellite communications, but that would be accomplished through the partner having independent relationships with Iridium and Aireon.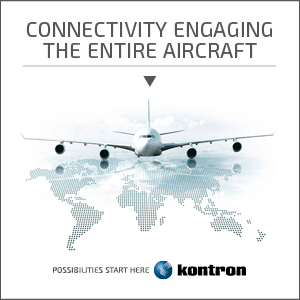 Inmarsat is trying to develop an augment to SBB to provide polar coverage (revealed as part of its Iris Precursor work). Could you envisage any sort of relationship with Inmarsat in the future to support something like this? If not, is there any concern that such work would materially hurt Iridium's business, as the value proposition of having the only truly global service is so compelling for Iridium?
BP: Inmarsat's coverage challenges are well understood by the aviation community. If they were to elect to deploy additional satellites purely to attempt to provide continuous connectivity to the Arctic regions, it would seem that such an effort would be very costly and take years. That said, Iridium Certus will offer many compelling advantages to aircraft operators beyond better coverage, such as higher data throughput, lower cost equipment and increased network reliability. If Inmarsat were to improve its coverage, to try to match Iridium's, the primary advantages Iridium offers aircraft operators will persist.
What has the interest level been like for Certus for the cabin post NBAA? There are so many high-speed solutions now on offer in business aviation. Appreciating that many operators will gravitate towards Iridium for the cockpit, do you think a material number of business aircraft operators will use Certus for cabin connectivity?
BP: It is true that there are multiple services available for cabin services as demonstrated at NBAA. We do foresee significant potential in business aviation for cabin connectivity solutions. These may come in several forms depending on the airframe constraints and the customer use case for cabin connectivity solutions.
Related Articles: