In an award season where overrated and highly-derivative drivel like La La Land have taken center stage (and far too many little golden statuettes for my taste) it's oddly appropriate that the age-old debate between cinematic homage versus straight-up ripoff would flare up anew with Aussie helmer Rosemary Myers' indie comedy-drama Girl Asleep.
Riffing on wry, coming-of-age teen dramedies like Juno, The Duff, and Diary of a Teenage Girl, Asleep might fancy itself a girl-powered Napoleon Dynamite, but deep down, the film is about as authentic and original as an Orbit gum commercial. That's not to say Asleep doesn't have its moments – the film's 17-year-old lead, Bethany Whitmore, has star wattage to burn and her male counterpart, newcomer Harrison Feldman, is hilarious – but overall, fans of soulful, coming-of-age tales like Moonrise Kingdom and Me and Earl and the Dying Girl will be sorely disappointed by this shockingly hollow entry in the indie teen movie canon.
Set in a cartoonishly-overstated 1970's Australia, where every character quirk feels forced and/or borrowed from another, better film, Asleep is the story of an awkward outsider named Greta Driscoll (Whitmore) who is navigating the shark-infested waters of high school popularity in the days leading up to her 15th birthday. Dreading the lavish semi-surprise birthday party her parents have decided to throw in her honor, Greta's existential malaise over her impending womanhood comes to a head at the party when she is mysteriously transported to another dimension. And though that might make for a compelling narrative in better hands, Greta's surreal voyage of self-discovery here just feels tired, overly familiar and trite. Especially at the end!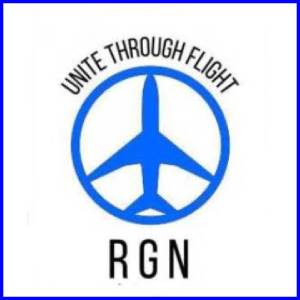 And though the film does offer up some truly spooky visuals – most notably in Greta's hyper-sexualized alternate universe dreamscape – at the end of the day, even cool visuals are not enough to save this aimless, meandering dramedy from itself. Anyone who has ever sat through a pretentious film student's "passion project" has seen and heard all of this before. And while Asleep might not be the worst film I've ever seen, it is definitely a front runner for the most annoying.
Adapted for the screen by award-winning playwright and veteran Australian character actor Matthew Whittet (Moulin Rouge, Australia) from his play of the same name, despite its many flaws, Asleep does feature memorable supporting turns from Amy Poehler look-alike Amber McMahon (Through the Broken Window) as Greta's mom, Imogen Archer (52 Tuesdays) as her sister and Eamon Farren (Chained, Red Dog) as the sinewy, androgynous personification of raw male sexuality in both of Greta's realities.
Now playing on select China Southern, China Eastern, Emirates and Cathay Pacific flights worldwide, Girl Asleep is also available via streaming on iTunes and Amazon Video.