What if airlines, airports and ground handlers could use blockchains – like those used by Bitcoin and banks to make sure financial transactions are completely secure – to ensure your checked bag was accountably tracked throughout its journey, so that if it went missing, they'd know immediately where it was, who had mishandled it and who must retrieve it and deliver it to you?
In a similar vein, what if an artificial intelligence (AI) agent 'knew' that your checked bag hadn't made it onto the same flight as you, and at the end of the flight a chatbot told you via your mobile phone not to bother waiting at the baggage carousel, asked you where you would be staying and then told you it would deliver your bag to your accommodation within 12 or 24 hours?
What if a robot met you at a travel agency and asked about your travel preferences so that the travel agent would have a good idea what sort of vacation you might like before even sitting down with you? What if another robot met you at airport check-in to offer you a special, personal deal for access to the airline's business lounge, or a personal offer for upgrading your seat? Or, on learning of a travel disruption, apologized to you in a personal, "humanized" fashion and offered you a voucher or coupon to dissipate some of the annoyance you were feeling? Moreover, AI-powered chatbots could speak to you before your flight, find out about the various touch points of your journey and book services such as a taxis or limos.
These are just some of the technologies that Accenture, one of the world's largest technology outsourcing and services companies, and travel-industry IT giant Amadeus are prototyping in their joint Alliance Innovation Center at the Dock in Ireland's capital Dublin. They aim to transform both the passenger experience and how airlines interact with, sell to and minimize travel disruptions for their customers in the course of the airlines' everyday operations.
The Accenture-Amadeus alliance unveiled a wide variety of passenger-experience and airline-operations technologies at the Millennial 20/20 North America Summit this week in New York, where the alliance hosted an interactive 'Innovation2: The Future of Aviation' technology showcase.
In addition to the new technologies described above, Accenture and Amadeus unveiled at the showcase several more new technological concepts from the Alliance Innovation Center in Dublin. For instance:
Imagine yourself sitting one evening watching, on an interactive TV, a travelogue about several different countries or destinations. Accenture and Amadeus reckon they can make it possible for our TV to recognize by means of biometric clues the country or place that most interested you in the program and ask you later if you would like to visit it, then show you how much a selection of flights would cost at your preferred dates of travel and allow you to make and pay for the booking by scanning the retina patterns in your eyes.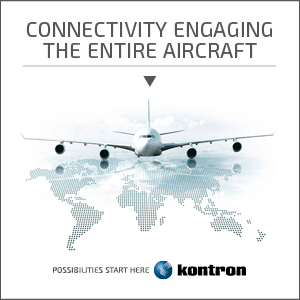 There are challenges to mass deployment of virtual reality (VR) headsets in aircraft cabins, as previously reported by RGN. The logistics of executing on such a deployment – and the hygiene factor – must be considered. Even so, Accenture-Amadeus asks that you picture yourself sitting at your seat in an aircraft, wearing a VR headset to experience the inflight entertainment on offer.
The Accenture-Amadeus alliance is prototyping a technology to allow the VR headset to show you in 3-D detail the catalog of duty-free or other retail items you can buy on board, either to have delivered to your seat or to have waiting for you when you arrived at your destination. You would indicate to the VR headset your desire to purchase an item in an agreed way, perhaps by nodding your head.
Much of the alliance's air-travel transformative technology effort is likely to be particularly attractive to 'millennials', according to Patricia Simillon, Amadeus' head of strategic marketing for airline IT. Millennials represent "a me-me generation", she says. "Millennials … are going to expect some degree of personal touch."
However, Simillon notes that the alliance's technologies aren't intended just to make the journey smoother for millennials – they are being designed to allow individual offers to be provided to everybody, so that other age groups are taken into account too. "We're not looking at the population from a demographic angle, but from a behavioral angle," she says.
For airlines, VR headsets could be used to train ground staff in showing passengers how to take best advantage of all the new technologies the airline has on offer, and to make the journey through the airport and through the air easier, less stressful and more enjoyable.
Additionally, the Accenture-Amadeus alliance envisages that laser-generated holograms would help train aircraft mechanics and engineers so they can perform every maintenance task and repair efficiently and to the highest standard.
Related Articles: