Even if you know next to nothing about Tunisia's long, complicated history of colonization and dictatorial rule leading up to the game-changing  Jasmine Revolution – which ousted Tunisian President Zine El Abidine Ben Ali from power and launched the Arab Spring in December of 2010 – or the current socio-political climate in the region, you will still find much to celebrate in writer/director Mohamed Ben Attia's powerful new film Hedi.
A bittersweet, slow burn drama about a young Peugeot salesman struggling to find his place in the world in the few days before his wedding, Hedi is that rare film that feels at once both deeply personal and specific to a time and place, and yet also totally universal. And though huge portions of Hedi feel small and even unremarkable on the surface, thanks to Ben Attia's deceptively simple screenplay and a gorgeously understated lead performance by Majd Mastoura as Hedi, the film builds to a heartbreaking climax that will absolutely floor you. Even if you see it coming a mile away.
Living with his domineering mother Baya (played by veteran character actress Sabah Bouzouita) in the conservative, deeply religious city of Kairouan, Hedi is a man struggling to find out who he really is in post-Arab Spring Tunisia. For while Hedi knows he is lucky to have gainful employment – if trying to sell Peugeots to struggling businesses that can't afford them is considered gainful – and the promise of a new home and wife in the form of an arranged marriage to the lovely but dull Khedija (Omnia Ben Ghali), the only thing that brings Hedi any real joy is drawing. And though the sullen, soft-spoken Hedi would never be so bold as to ever actually pursue a career as an artist, when his boss orders him to hit the road on a door-to-door "prospecting" sales trip to the coastal city of Mahdia three days before his wedding, Hedi jumps at the opportunity, if for no other reason than it offers him a rare chance to escape the smothering demands of work and home life in Kairouan.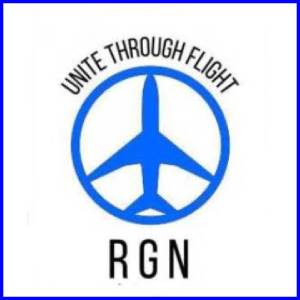 But when Hedi crosses paths with a sunny, uninhibited hotel worker named Rym (Rym Ben Messaoud) at the resort where he is staying, his whole world changes overnight. Representing everything Hedi is not, the worldly, free-spirited Rym broadens his horizons and opens Hedi's heart and mind in ways he never expected. But this newfound sense of adventure and thirst for freedom comes at a steep price and Hedi is ultimately forced to chose between the relative safety of the life he knew before or the exhilarating uncertainties of a life with Rym.
Brimming with thinly-veiled parallels to the real-life situation facing many young people in Tunisia today – where feelings of loss and alienation have often taken hold in light of the rampant unemployment and economic and social upheaval that followed the Arab Spring – Hedi pulls no punches in offering up a brutally honest portrait of the true cost of liberty and total freedom. Calling to mind similarly-themed films like Bernardo Bertolucci's The Sheltering Sky and Krzysztof Kieslowski's Trois Couleurs: Bleu, Ben Attia's decision to set his timeless tale in a very timely present day Tunisia also lends Hedi an urgency and powerful immediacy that cannot be denied.
Not yet released theatrically in the United States, Hedi has been making waves at film festivals around the globe since it premiered at last year's Berlin International Film Festival, where it took home richly-deserved awards for Best First Feature and the Silver Bear for Best Actor for Mastoura. It is also playing exclusively throughout the month of February on Qatar Airways.