With Gogo rolling out its new 2Ku satellite connectivity system at the pace of about one equipped aircraft per day, the odds of ending up on a flight with the service in the wild are quickly increasing. Since the presence of 2Ku is still not a "sure thing" on any particular airline or subfleet, however, Gogo was kind enough to track down a flight with a few days lead time to enable your author to test how 2Ku performs in revenue service, about a year after launch.
My last experience with a 2Ku-fitted aircraft didn't go so well. While 2Ku was operational, the T-Mobile plan I used for access was unexpectedly managed for consistency to match Gogo's snail-like air-to-ground (ATG) systems. That quirk has since been corrected, and all users accessing 2Ku now have access to the full potential of the system.
My latest tests, on 4 February, were conducted on a Delta 737-800, operating a quick turn between New York JFK and Miami. Accompanying me on the first flight were two Gogo employees and RGN contributing editor Seth Miller, just to make sure we covered all our bandwidth bases. The flights were full of paying passengers, with no empty seats to be had.
Just as it did in 2016, 2Ku came to life as the aircraft was being pushed back from the gate. While my T-Mobile iPhone was struggling to pull in any data over LTE at JFK (measured at 1.58 Mbps down and 0.93 Mbps up), 2Ku immediately jumped to respectably fast speeds (measured at 14.57 Mbps down and 1.13 Mbps up) and never looked back.
Connectivity on the pair of flights was priced at $9.95 for unlimited access, a much more reasonable price point than the sometimes outrageous prices for ATG-supported Gogo Internet. The login portal specifically mentioned that access to "many streaming sites" was allowed. While JetBlue is able to provide free access to its ViaSat-powered connectivity system, it does so with a healthy dose of traffic shaping and throttling of certain streaming sites. Gogo and Delta have left the pipe wide open for the time being.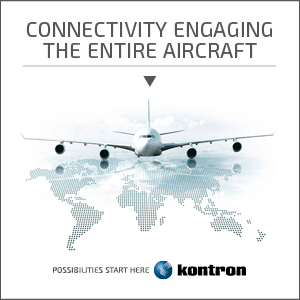 During taxi for takeoff and the actual takeoff roll, I streamed video live on Periscope. When I asked viewers about the video quality, they said it ranged from "5×5" to "HD". There was a momentary lapse of signal at the moment the aircraft pitched up for takeoff, as I assume the angle of climb briefly interrupted the satellite connection.
On both of my flights, download speeds ranged consistently from 15 to 17.5 Mbps, while upload speeds typically hovered around 1-1.5 Mbps. With these speeds, there was nothing I was not able to browse to, stream, or upload.
I manually set YouTube to stream at the highest resolution compatible on my phone (above 1080p HD) and after 20-30 seconds of buffering, the video played flawlessly. The same success was seen with Netflix, Amazon Prime Video, and other streaming sites. A Facetime call to Seth back in row 31 was successful, with acceptable video and audio for several minutes.
I should note that Gogo's airline partners don't want passengers to Skype, Facetime or conduct other voice calls in-flight. Says Gogo in a statement:
We've had the capability to allow voice calls for years. In fact, we offer a product in business aviation today that gives them the ability to make voice calls from a plane. But, our commercial airline partners have spoken and they don't want it. Should that sentiment ever change, we certainly can do it and we have airlines in other parts of the world who are interested in those types of capabilities, but we don't see this changing any time soon in the US, especially on the larger carriers.
As Gogo further refines its hardware and Ku high throughput satellites (HTS) come online, Gogo expects speeds to climb towards 70 Mbps, and eventually approach 100 Mbps.
Network speeds remained constant throughout my Delta flights, but so too did network coverage. The route from New York to Miami takes the flight off the coast of South Carolina, Georgia, and northern Florida. In this area, flights operating with ViaSat's regional Ka connectivity experience a non-trivial drop in coverage for about 30-60 minutes, a problem that will persist until the ViaSat-2 satellite launches, and already installed aircraft systems are upgraded. Benefiting from existing near-global Ku coverage, 2Ku did not experience any drop-outs in this area.
While I know three passengers on board were there explicitly to use as much bandwidth as possible, it is not immediately clear how many other passengers were actively using the system on the flight.
Delta could also be doing more to alert passengers to the fact they are flying on a 2Ku-fitted aircraft. Other than a small placard by the boarding door and the login portal, passengers are likely to assume it is the same old Gogo. Thankfully, they would be very, very wrong.
Note: The author's flights and connectivity were comped by Gogo for this test
Related Articles: