Continued Brexit uncertainty today prompted Ryanair to present a "cautious" outlook for the remainder of FY17, hot on the heels of low-cost rival EasyJet's January warning that its pre-tax profit for the year will take a heavy hit as a result of the weakness of the pound.
The good news for passengers over the coming months is that Ryanair will continue to slash fares in an attempt to stimulate demand in a jittery European market, beset by a lack of clarity on how the UK will leave the European Union and a recent spate of terrorist attacks across the continent. However, there is a limit to the length of time airlines can extinguish the fires of consumer uncertainty by hacking away at their fares.
Ryanair's average fares in its fiscal third quarter, which ended on 31 December 2016, fell by 17% and the carrier's net profit dropped 8% year-on-year to €95 million ($102 million). The airline expects fares to fall by 15% in the current quarter. Chief executive Michael O'Leary attributes the fare drops to increased market capacity, terror events and the weaker Sterling since the UK's vote in June to exit the EU.
While the airline is "still seeing strong demand both into and out of the UK" post-Brexit vote, O'Leary cautions that this demand "is being driven by the airlines collectively slashing air fares" and says he is "not sure that will survive over the longer term".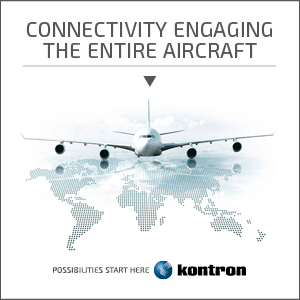 Speaking to analysts on its Q3 results conference call today, Ryanair chief financial officer Neil Sorahan said: "We expect Sterling to continue to remain volatile, particularly with talk about a 'hard' Brexit, which will lead to downward pressure on fares and indeed impact UK growth for the future."
The big question for airlines is whether the UK will remain part of the single EU aviation market after it leaves the trading bloc. The answer remains elusive but the outlook does not look promising, with the UK Government appearing to favor a clean break, or 'hard Brexit'.
Ryanair reiterates its hope that "the UK remains a member of Europe's 'open skies' system" post-Brexit, warning that: "While there may be opportunities to expand at certain UK airports (such as the recent extension of our growth deal at Stansted), we expect to grow at a slower pace than previously planned in the UK and will continue to switch capacity into other key markets around Europe."
EasyJet – more heavily affected than Ryanair as its headquarters are based in the UK – is already preparing for the worst. It plans to establish an air operator certificate (AOC) in another EU state, which it says will "secure the flying rights of the 30% of our network that remains wholly within and between EU states, excluding the UK". This will cost EasyJet about £10 million over two years.
The UK carrier warned in a trading statement on 24 January that the weakness of the pound is expected to impact its year-on-year pre-tax profit for financial year 2017 by about £105 million ($130.6 million). Ryanair is sticking to its full-year profit guidance of between €1.30 billion and €1.35 billion, but this is heavily caveated in its dependence on "the absence of any unforeseen security events affecting close in bookings".
Brexit aside, Ryanair is working toward signing agreements with Norwegian and Aer Lingus to feed traffic to their transatlantic networks. O'Leary said today that talks with the two airlines are continuing and have reached the point of discussing "harmonising their reservation systems with ours", which he points out is "not simple".
The Ryanair chief adds that he is "more hopeful than confident" that such an agreement will be "concluded and up and running by summer '17".
Related Articles: