Aer Lingus is emerging as the shining star within IAG's stable of airlines, British Airways' new buy-on-board food service is here to stay, and the group will expand its soon-to-launch transatlantic low-cost business beyond its initial Barcelona base as soon as it can.
These are the key takeaways from today's IAG full-year financial results conference, during which it announced a near-30% year-on-year increase in net profit for 2016 despite an adverse currency impact of €460 million ($488 million), primarily related to the UK's vote last June to exit the European Union.
Group operating profit before exceptional items was up 8.6% but, broken down by airline, growth at Aer Lingus was by far and away the strongest. The Irish carrier, acquired by IAG in August 2015, saw its full-year operating profit rise by 86.9%. British Airways' operating profit was up 17.8% and Iberia's up 22.6%, while bottom-of-the-class Vueling's corresponding figure nosedived 62.4%.
IAG chief financial officer Enrique Dupuy describes Aer Lingus as the group's "most profitable tool", and says the airline is "going to be growing intensively". The Irish carrier appears unfazed by rapidly-growing low-cost competitor Norwegian's announcement yesterday that it will this summer launch transatlantic flights from Belfast, Cork, Dublin and Shannon.
Aer Lingus chief executive Stephen Kavanagh points to the carrier's past experience of competing with Ryanair in its home market, and says that Irish consumers will recognize what he believes is Aer Lingus' better value proposition. However, he admits that there are "learnings from Norwegian" to be considered, such as "further unbundling" opportunities and the potential to deploy the longer-range Airbus A321neo on future transatlantic routes from Dublin.
Over at British Airways, the carrier's recently-launched buy-on-board program – under which short-haul, economy-class passengers are no longer given complimentary snacks and drinks, and instead are sold a range of Marks & Spencer-branded products – is here to stay.
IAG chief executive Willie Walsh says the reaction from passengers to the service has been "more positive than anticipated", and it will be "a permanent feature of our short-haul business". RGN has observed some strongly negative reactions to the decision on social media, however.
All of IAG's other airlines already had buy-on-board catering and while take-up at British Airways has "not quite matched" the more well-established services of Aer Lingus, Iberia and Vueling, it is "improving".
"There's a long way to go yet – Iberia changed [to buy-on-board] in 2008, Aer Lingus was before that and Vueling had that model when they started," notes Walsh.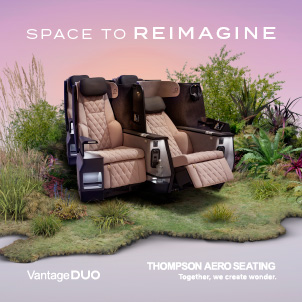 On the subject of plans to add a third runway at British Airways' London Heathrow base, Walsh reiterates his stance that expansion should only go ahead if it can be achieved without increasing passenger charges. He says he believes this "can be done" and IAG will work with Heathrow's management to "demonstrate to them how it can be done".
Negotiations between BA and Heathrow have been "constructive and positive", says Walsh, but "there is still a long way to go".
Returning to Norwegian, the Scandinavian budget carrier is not the only European operator looking to revolutionize the transatlantic market by bringing in low fares. IAG will announce the official launch date for its own long-haul, low-cost operation in the coming weeks.
Its aim is to begin operating budget transatlantic flights from Barcelona El Prat in June. Walsh says that while Barcelona is the focus to begin with, the long-haul, low-cost model "can be replicated" and IAG will look to extend the model beyond the Spanish city "in due course".
The IAG boss also used today's results conference to shoot down rumors that the group is planning to place an imminent order for the Bombardier CSeries. He describes reports pertaining to this as "wild and inaccurate".
Related Articles: