A signature scent – whether used in lounges, washrooms, or even aircraft cabins – is increasingly becoming an important ingredient in airlines' branding initiatives.
Singapore Airlines (SIA), linked with 'Floridian Waters' for 30 years, may have set the trend by default. Few know that Floridian Waters, which features rose, lavender, and citrus overtones, is not the carrier's signature scent. "We do purchase a fragrance called Floridian Waters, but it wasn't developed specifically for us and wasn't patented by us," says SIA deputy VP of public affairs Nicholas Ionides.
SIA cabin crewmembers do not use the scent as a perfume "and we do not use it to scent our aircraft cabins, as some have reported over the years. It has become associated with us over time as we use it to scent our wet towels, but we wouldn't consider it a 'signature scent' because it is used in a subtle manner and we don't have any specific rights over it."
Yet a number of carriers have jumped on the scent bandwagon. In 2013, Turkish Airlines introduced TK 1933, a fragrance created for the carrier by M.G. Gülçiçek. Research showed the scent "produced feelings of trust, peace, happiness, serenity, and pleasure", according to the carrier. Air Aroma, launched for Cathay Pacific at The Pier lounge in Hong Kong, features a mixture of subtle woods, white florals, and fresh green tea notes.
Other scent adopters include Delta Air Lines with 'Calm', a lavender and chamomile scent used in soap dispensers and on hot towels; and United Airlines with its sandalwood-based scent Landing, which is used in washrooms and towels on board the carrier's new Boeing 777-300ERs. Iberia's Mediterráneo de Iberia scent for aircraft cabins, meanwhile, has notes of fruit, flowers and wood coupled with a citrus blend of lemon, orange, bergamot and mandarin.
Seeing the writing on the wall – or rather smelling the scent of success – Zodiac Aerospace launched FIVE, which is billed as the first FAA/EASA certifiable system for diffusing on-demand fragrances on board any aircraft. Zodiac is targeting both the business and commercial aviation sectors for the solution.
"Flight operators can finally engage all five of their customers' senses and complete the passenger experience," says the firm. "Pleasant smells improve moods, shorten the perception of time, boost sales, and form strong memories. FIVE can be integrated into boarding areas, downstream of cabin air vents, and inside trolleys, premium seats, galleys or lavatories to create a positive first impression, a unique cabin experience, new IFE and sales options, and prevent malodors."
FIVE's innovation includes self-sealing smart cartridges, flame arrestors, and dry scent that allow quality aromatic oils to be used safely in-flight, according to Zodiac, which is also looking at options for installing FIVE in premium seating.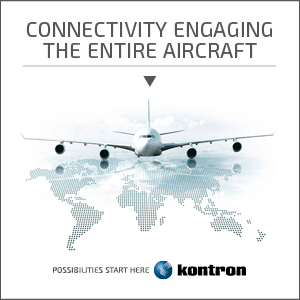 Patents are pending for the FIVE system and cartridges. But not everybody is necessarily pro-scent in the cabin, including passengers with asthma or certain allergies.
Reaching a balance is key. "We're not going to lay it on thick," an Alaska Airlines executive previously told The Wall Street Journal in reference to the carrier's scent testing. "We're not selling clothes or a lifestyle here."
Interestingly, India's SpiceJet uses a lemon/lemon grass fragrance on flights because it is mild. A cabin scent "should not trigger any fragrance-related allergies or dislike with passengers, which normally happens with fragrances like rose, jasmin, lavender," said spokesperson Ajay Jasra. In contrast, India's largest budget carrier, IndiGo says it has not adopted a scent simply "because it adds to costs."
Related Articles: