Ask any hardcore gamer about virtual reality (VR) and you're likely to get a mouthful about the latest game-changing graphics upgrade on their VR system of choice, but after years of breathless media hype from the tech sector, the practical, everyday business and industrial uses for both VR and augmented reality (AR) are also finally coming to fruition. In fact, a recent report from the International Data Corporation predicts that the combined revenue from both the VR and AR market will grow from the current $5.2 billion in 2016 to more than $162 billion by 2020. And while that might be music to the ears of many in the VR and AR sector, it's all in a day's work for Optech4D.
Established in 2013 as a VR simulation company for heavy industries like oil and gas, aviation and aerospace, Optech4D focused from the outset on providing hands-on simulation training for its customers versus the typical classroom or eLearning forms of training. And with VR technology having matured and become increasingly mainstream – especially over the past 12 to 18 months thanks to the soaring demand on the consumer front for products like Oculus Rift and PlayStation VR – and 2017 already being widely touted as the year AR finally hits the mainstream, Optech4D's longtime chairman and CEO, Vincent Higgins sees big opportunities to meet the needs of aviation companies looking to integrate both technologies into their daily operations.
"Optech4D is the only company in the aviation industry today with both VR and AR solutions," Higgins claims, and "we see the future convergence of these technologies into a single platform in the years to come. By understanding both technologies, we have had tremendous interest from our customers and the market alike regarding current and future uses of these technologies. [But] to truly become mainstream, there must be a proven return on investment (ROI) that non-technical individuals can understand. Optech4D has several of these projects underway and we expect large scale adoption as a result."
Citing Optech4D's "train as you work, work as you train" approach, Higgins says the firm has developed a number of VR simulators that assist not just with training and testing competence, but also with looking at things from a whole new perspective as well.
"The ability to provide highly-realistic environments in a virtual world is much less expensive than recreating a hazardous environment in the real world." says the Optech4D chief. "[So] VR can actually have a very high ROI compared to traditional training approaches [and] we see these cost savings as a major factor for consideration."
Providing a practical example, he says,
One of our clients performs training for Helideck Landing Officers (HLO) that reside on offshore oil rigs. Their normal operation is to fly someone throughout the year to the rigs to assess the HLO skills [and] it is very expensive to fly via helicopter for multiple days per rig. We have recreated the environment so the users can perform the assessment in a fully 3D-immersive world, whether back at the office or on the rig. Even better, we developed the ability to assess performance when things do not go right. We programed a helicopter crashing onto a helipad [which] assesses the users on how they react during an emergency scenario. The results are then uploaded to our cloud environment for historical records [and] the savings in travel costs alone pay for the VR assessment tool many times over.
Optech4D's goal is to ensure technicians are fully competent before being asked to perform certain tasks; and its AR solutions are designed to assist the technician while they are performing their tasks in the field. This includes providing real-time access to relevant data and guided work instructions, access to an experienced resource back at the office through the firm's video 'remote expert' capability, or even equipment-specific maintenance information. "We provide all this information while they are on the tarmac or performing maintenance operations in the hangar," says Higgins.
Optech4D also has a location-based solution called SafeBeacon that allows the user the ability to access equipment or location-specific data to enhance productivity, efficiency and process compliance. "It enables the AR technology with the ability to present very specific and relevant data to the technician," explains Higgins.
But perhaps the coolest innovation Optech4D has on offer at the moment is the ability to "virtually explode" equipment for its customers. "To 'virtually explode' is to have the ability to display a piece of equipment in component parts in a 3D world. One of our demonstrations is that of a jet engine placed in the middle of a room using AR technology. Once the user says: 'expand', the jet engine 'explodes' into component parts that can be viewed from all angles in the room. You can walk around it, look inside, and even rotate it.
"Optech4D also has applications that allow the technician to select component parts to identify subsequent training manuals, work instructions, documentation, etc., specific to that part. They can even order replacement parts by selecting a component and having the AR technology integrated with their order management system."
And though there may still be some holdouts prone to taking a more measured, wait-and-see approach to adopting VR and AR technology, Higgins says Optech4D sees airlines and aerospace as among the top markets for adopting both technologies right now.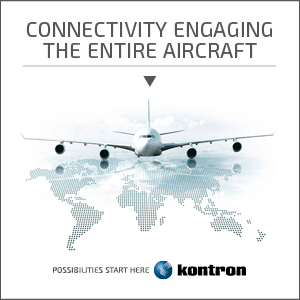 "Like any emerging technology, customers are feeling their way based upon their own culture, willingness to adopt new technologies, appetite for change, etc. … [but] we have not seen resistance as much as strong interest. Optech4D is in discussions with multiple airlines and manufacturers regarding potential relationships. Some are interested in targeted projects around specific use cases whereas others look to Optech4D for thought leadership."
But any way you look at it, says Higgins: "We believe 2017 will be the year when AR becomes mainstream due to the level of interest and early adoption we are already seeing. We are committed to the aviation industry and expect these relationships to expand even further [and] you can expect to hear more in Q1 2017."
Related Articles: