As American, Delta and United roll out Basic Economy products in what is at least being framed by some as a bid to compete against Spirit Airlines and other low-cost carriers (LCCs), let's look at why the Florida-based budget operator is seen as setting the pace.
"Everything they sold they can sell through their websites," notes Jay Sorensen in broad reference to LCCs and ultra-low-cost carriers. Sorensen is president of the IdeaWorks Company, which publishes an annual airline ancillary revenue report sponsored by CarTrawler.
Back in 2011, Spirit moved into the top spot for generating the most ancillary revenue as a percentage of its total revenue, according to Sorenson, and the carrier has remained there ever since. Having long embraced an unbundled model for its product, Spirit's ancillary revenue in 2015 represented a whopping 43.4 percent of its overall revenue.
"It's not as much about getting as much as we can from ancillary, it's more about making items available that people want without forcing them to purchase them through a bundled fare," says a Spirit spokesman. "We believe that consumers should be able to get the lowest possible fare and shouldn't be forced to pay for items they don't want or need through a bundled price."
Ancillary revenue is generated by products sold beyond the sale of a seat, such as baggage fees, extra legroom products, food & beverage and other al la carte items, plus unbundled products that have been rebundled into packages, among others.
Over the years, the importance of ancillary revenue has grown for both legacies and LCCs, notes Sorensen. "Network airlines are embracing it. In Europe and the US, carriers offer a fare level that is really only a seat, hoping to sell optional extras to add revenues."
In its 2016 report on year-earlier figures, the 67 airlines reviewed – out of the 135 contracted – reported more than $40.5 billion in ancillary revenue, comprising 8.7 percent of total sales. A snapshot of the report shows the largest numbers were registered by US major carriers such as United, American and Delta. The ascent has been fast; in 2008, the top ten world airlines generated $8.4 billion in ancillary revenue. By 2015, that number had grown to $26 billion.
Network carriers have followed the path set by ULCCs and LCCs which devised ways to unbundle – or rebundle services in special packages –  to enable passengers to pick and choose what they want. However, legacies also rely for distribution on GDSs, which have evolved to display such products at varying rates.
Sorensen predicts that because unbundling has ginned up so much in additional revenues, most mainline or network carriers will eventually charge for baggage, both checked and carryon.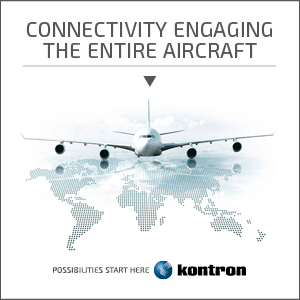 Airlines use product and fares to define the passenger experience. Carriers "including Air Canada, Delta, Emirates and Lufthansa have removed content from their lowest-priced fares", notes industry analyst Henry Harteveldt, of Atmosphere Research. Indeed, this is precisely what American, Delta and United are doing with the rollout of Basic Economy, which provides the passenger with a seat and little else.
"Five years from now, I believe we'll see [a] completely unbundled airline experience, in all cabin classes. The passenger will decide what to include beyond the seat itself," predicted Harteveldt last year.
Sorensen sees another major change on the horizon. "I think free meals in economy will disappear, though some will be holdouts. Airlines do not inherently believe spending more on food will generate traffic. There's no motivation but to cut costs." To wit, British Airways recently went full Ryanair with food on short-haul flights, and has tweaked its offering on long-haul.
When Sorensen was reviewing the 2015 ancillary revenue numbers, one of the things that stood out for him was the way European LCCs easyJet and Ryanair have boosted sales of 'a la carte' offerings through general distribution networks. "I was amazed that those two carriers made such big strides in an area that is cutting edge."
As for the US leader, Spirit, Sorensen says the carrier may be reaching a limit as it approaches the 50 percent mark for ancillary revenue. Major airlines which initially scoffed at the idea of unbundling fees have followed the LCC model. Enter Basic Economy.
"In the beginning consumers didn't understand it [the unbundled model], because every airline had bundled products for years, and they felt they were being taken advantage of," says Spirit's Berry. "But every year that goes by, there is more acceptance of the unbundled model as consumers become more aware."
The 2016 CarTrawler Yearbook Ancillary Revenue is available online.
Related Articles: