When last we left Bridget Jones (Renée Zellweger) in 2004's Bridget Jones: The Edge of Reason, everyone's favorite "singleton" was engaged to be married to the on-again-off-again love of her life Mark Darcy (Colin Firth) and had even caught the bouquet at her parent's vow renewal ceremony to cement the deal. Sadly, life had other plans for poor Bridget and Mark and Bridget Jones's Baby – the third bigscreen outing for novelist Helen Fielding's perfectly imperfect heroine – opens with the couple having broken up years before and being the furthest thing from "smug marrieds" that you could possibly imagine. In fact, Mark is married to someone else, Bridget is celebrating her 43rd birthday alone (again!) and Bridget's ex, the philandering "love rat" Daniel Cleaver (Hugh Grant) is presumed dead after a plane crash.
And if that sounds nothing at all like the storyline of Fielding's dreary and roundly reviled third Bridget Jones novel, Bridget Jones: Mad About the Boy – which inexplicably killed off Mark and featured Bridget raising their two kids alone before falling for another man – it's because Baby is based instead on Fielding's far sunnier 2005 Bridget Jones columns for The Independent.
And though many critics slammed Baby on its initial release as being a weak tea retread of the first two films, any dyed in the wool fan of the franchise will tell you that even weak tea with Bridget Jones and company is better than no tea at all. Yes, some of the gags are a little creaky here and there, and the film definitely wanders a bit, especially in the overlong second act, but thanks to a top-notch cast and a very funny screenplay by Fielding, Dan Mazer (Borat) and Oscar-winner Emma Thompson (who also co-stars at Bridget's hilariously deadpan doctor) Baby is the best old-school romantic comedy in years.
Opening with Bridget waking up to a delightfully invasive FaceTime birthday chat with her parents (played, once again, by the always entertaining Jim Broadbent and Gemma Jones), who gently remind their daughter that her biological clock is ticking and that her eggs aren't getting any younger, Baby centers around Bridget's misadventures in impending single motherhood after she suddenly finds herself pregnant by one of two men after using a defective box of "dolphin friendly" eco-condoms.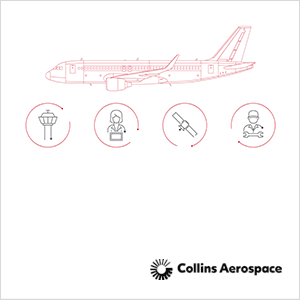 Possible father number one is Mark who Bridget sleeps with on a drunken, nostalgia-fueled whim at a mutual friend's party and quickly regrets. And possible father number two is a dashing techie billionaire named Jack (played by Grey's Anatomy's "McDreamy" himself, Patrick Dempsey) who Bridget sleeps with in a yurt at a music festival and also quickly regrets. Realizing that she wants to keep the baby as it may be her last change at motherhood, Bridget and her warring suitors/potential baby daddies chuck onscreen realism out the door and set about preparing for the bundle of joy's arrival in high Hollywood rom-com fashion. I know that sounds kind of goofy and even a little cheesy, buy hey, it's "Bridget Jones, wanton sex goddess". Just roll with it, man.
Fun, frothy and impossibly romantic in spots, Baby is far from perfect but if you can get past the film's often antiquated notions of love, marriage and single motherhood in the new media age, you'll have a blast.
Now playing on select British Airways, Air France, Virgin Atlantic, Delta, American and Thai Airways flights worldwide Bridget Jones's Baby is also available via streaming at Google Play, iTunes and Amazon Video.