Since bursting onto the scene with her Academy Award nominated feature debut Salaam Bombay! in 1988, Indian writer-director Mira Nair has had one of the most eclectic careers in Hollywood. Probably best known today for her warm, naturalistic work in award-winning independent films like Mississippi Masala, Monsoon Wedding and The Namesake, Nair has proven herself to be equally adept at tackling everything from high-brow literary adaptations like Vanity Fair, to colorful, female-driven comedy/dramas like HBO's Hysterical Blindness and The Perez Family, and even sprawling, Oscar-bait biopics like Amelia. And although her films haven't always connected with mainstream audiences like they deserve too, Nair's uncanny ability to make even the most intimate, culturally-specific family drama feel universal is in fine form in the hugely-uplifting true-life tale Queen of Katwe.
Based on the true story of Ugandan chess prodigy Phiona Mutesi, who rose above her humble beginnings in the Kampala slum of Katwe to become a junior female Chess Master at the age of 16, Katwe was adapted for the screen by William Wheeler (The Reluctant Fundamentalist, Showtime's Ray Donovan) from a book by former Sports Illustrated senior writer Tim Crothers. And though Mutesi's story is filled with classic sports movie clichés – poor kid with a rocky home life finds glory on the world stage under the tutelage of an inspiring mentor – Nair and company imbue Katwe with so much heart, wit and drama that's its impossible not to love this rousing little gem of a film.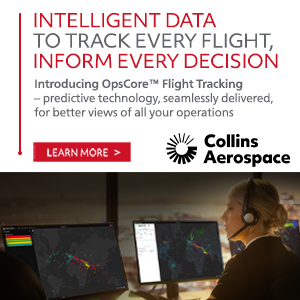 Starring Oscar-winner Lupita Nyong'o (Twelve Years a Slave, Star Wars: The Force Awakens) as Phiona's long-suffering single mother Harriet and Selma's David Oyelowo as Robert Katende, the missionary who helped inspire Phiona and her fellow Katwe chess champions to greatness, Katwe is anchored by a stunning, scene-stealing central performance from newcomer Madina Nalwanga. A strong, ferociously-talented young actress, Nalwanga is the heart and soul of Katwe and her portrayal of Phiona is nothing short of spectacular. And the fact that Nalwanga's soul-stirring performance and Phiona's real-life story might inspire smart, disenfranchised girls the world over to pursue their dreams at all costs makes Katwe that much more resonant. Especially in today's troublingly misogynistic socio-political climate.
And if you think a film about kids playing chess in Africa sounds boring, think again. Thanks to the gorgeous camera work of BAFTA-nominated cinematographer Sean Bobbitt (Shame, Twelve Years a Slave) and editor Barry Alexander Brown (Malcolm X, Inside Man) each move is milked for maximum drama and suspense. In fact, I actually gasped out loud at one stunning upset in the film. But even if you don't know your bishop from a pawn or a rook from a queen you'll surely find something to embrace in this powerful, heartfelt underdog story. And if you're already a fan of the game, forget about it. Katwe will have you firing up the chess app on your mobile device and playing the computer while you watch ten minutes into the film. Yep, its that good.
Now playing on select Virgin Atlantic, Oman Air, Singapore Airlines, Qantas, United, Delta, and EVA Air flights worldwide, Queen of Katwe is also available via streaming at iTunes, Google Play and Amazon Video.