And then there were three.
American Airlines this week announced details of its long-awaited Basic Economy product, joining Delta and United in offering a ticket option with no frills and minimal benefits other than transportation from A to B. Whether you want to call it a race to the bottom or a race to profits or just the natural evolution of economy class – which is seen and marketed all too often as simply a commodity – the major players have spoken and we should no longer be surprised at these developments.
American's product will be introduced in 10 markets "and expand in line with customer interest" according to the company. It is unclear how travelers will express that interest to the airline. In other words, we should probably expect it to expand quickly to cover American's route network, just like Delta and United are doing.
American also studied the blowback United Airlines received when announcing no advanced seat assignments and the potential impact on families traveling together. In the FAQ sheet on its website, American indicates it will make efforts in advance of the day of travel to seat passengers booked as children with an adult on the same PNR.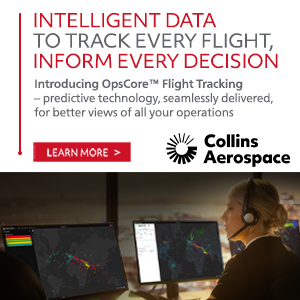 "As it does today, American's reservations system will check for families traveling with children 13 and under a few days before the flight, and attempt to seat each child with an adult. This is the same process we follow for Main Cabin customers," says the carrier.
It is important that children be booked as such on the reservation rather than as an adult in order for this to work properly. And there are no guarantees, though the many seats which require payment for advance assignment should keep some pairs open for this algorithm to succeed.
American is also blunt about the impact to fare pricing overall, noting that the new Basic Economy fares are "not a new discount, but a new set of attributes for our lowest fares". In other words, a fare increase for the same benefits travelers previously received. Again, this is not surprising but it shows that the company learned from the beating United took on social media when announcing its version weeks ago.
The three Basic Economy offerings on offer from the three majors are uncannily similar in parts. Advance seat assignments and upgrades are excluded across the board. Changes are prohibited and passengers will be among the last to board the aircraft, though elite status or a co-branded credit card could waive that penalty.
All three airlines are also promising the same service once passengers are on the plane. United recently sent out an infographic to flight attendants stressing they should not treat Basic Economy customers any differently once on board, and that they can provide these customers with the option of putting small bags in the overhead bin if space is available.
However, there are also some differences among the three. United's Basic Economy passengers will not earn credit towards elite status in the MileagePlus program. Delta's version of the fares earn at normal levels. American split the difference, granting full credit for the dollars spent but only half credit towards AAdvantage Elite status for the distance flown.
Both American and United will only allow a small "personal item" as a carry-on bag; Delta's Basic Economy passengers still get their regular carry-on. Both American and United will also penalize Basic Economy passengers trying to sneak a larger bag on board, with a $25 service fee tacked on to the cost of checking the bag at the gate. In tandem today, American unveiled a new boarding process that it says will be simpler; Basic Economy will board last, in Group 9.
Both American and United face strong competition from Spirit Airlines, which offers a relatively similar fare structure. Spirit is growing in Chicago's O'Hare airport where the two legacies operate hubs and is also strong and growing at the Texas hubs, including recently announcing new routes to compete with the legacy hub-to-hub golden goose operations. In theory these new Basic Economy fares allow for the legacies to compete with Spirit, Frontier and Allegiant where comparable service options exist.
In reality passengers can expect to pay more for flying than they did in prior years. After all, that appears to be what "customer interest" is demanding.
Related Articles: