YYC Calgary International Airport recently opened the doors of its new, $1.6 billion international terminal. The new facility doubles the size of the existing airport terminal and features Rockwell Collins' common use self-service technology which is designed to streamline passenger check-in for international travelers using YYC.
"Over the last decade, YYC has seen a consistent increase in passenger volumes and over that period an increased need and desire for self-service technologies to process passengers," said Bernie Humphries, vice president, Operations for The Calgary Airport Authority. "When it came to ensuring a seamless passenger experience in our new international terminal, we wanted to ensure positive and streamlined processes for our guests. This meant looking at our existing common use passenger process solution and finding ways to enhance it in our new facility, which has a strong emphasis on self-service."
In addition to the ARINC common use passenger process solution (CUPPS) and ARINC self-service kiosks deployed at the airport, YYC also uses Rockwell Collins' Managed Services airport Information Technology (IT) maintenance service. Through its managed services offering, Rockwell Collins provides YYC with 24x7x365 on-site and on-call IT support services for the airport's passenger processing systems and related technologies, including Automated Passport Control kiosks and a state-of-the-art baggage management system.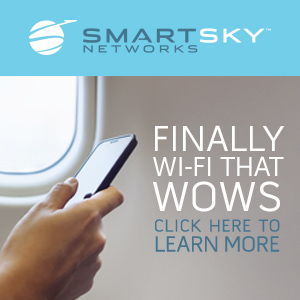 "Passengers are increasingly embracing self-service technologies to speed their travel time," said Christopher Forrest, vice president, Airport Systems at Rockwell Collins. "The ARINC technologies at YYC provide the foundation for the airport's commitment to enabling self-service travel. The new terminal positions YYC to handle passengers' needs today and for decades to come."

About Rockwell Collins
Rockwell Collins is a pioneer in the development and deployment of innovative aviation and high-integrity solutions for both commercial and government applications. Our expertise in flight deck avionics, cabin electronics, mission communications, simulation and training, and information management is delivered by a global workforce, and a service and support network that crosses more than 150 countries. To find out more, please visit www.rockwellcollins.com.