I talk a lot in Up Front about wonderful Champagne, carefully selected wines, signature cocktails, and other alcoholic beverages, but in the context of more passenger-driven disruptive incidents than ever before (see IATA's latest figures), it's time to talk about non-alcoholic beverages and mocktails.
Providing appealing non-alcoholic options is a great use of Nudge Theory to solve one of the growing #PaxEx problems of our times. Not only do they help to fight jetlag — booze-free, non-caffeinated drinks are hydrating and provide nutrients — but they can also be offered in a hospitable way to passengers who might be at risk of over-imbibing.
Singapore Airlines has for many years offered a wide variety of non-alcoholic beverages, combining the contents of your average galley cart into fruity, refreshing drinks that are as tasty as their names are amusing. Midsummer Breeze, Royal Sparkle, Sunrise Meadow and Citrus Delight sound more like a drag act than anything else, but they're certainly delicious.
Sometimes the combinations are obvious: apple juice and 7-Up ("Fruit Spritzer") is fairly a unsurprising mix. But I'll always remember being surprised by just how much I enjoyed "Awaiting the Golden Dawn" — "a healthy, refreshing mix of pineapple, tomato and orange juice" — particularly given that most Westerners drink their airplane tomato juice in a savoury, not sweet, blend.
Japanese airlines are particularly good at providing non-alcoholic options too, with both ANA and JAL offering their own signature soft drinks. JAL's SKY TIME beverage is slightly disturbingly highlighter-coloured, and is theoretically kiwi flavoured, but I've never eaten a kiwi that tasted like that. It's very light and refreshing, though. As I discovered on my most recent trip to Japan, you can even buy them in some convenience stores.
ANA offers its Aromatic Kabosu drink, a honeyed citrus concoction that is just as refreshing and just as oddly coloured. On my recent ANA first class flight from Frankfurt to Tokyo Haneda, the airline also offered a spectacularly tasty mikan (satsuma tangerine) juice from a famous Tokyo fruit house, which was absolutely delicious.
Cathay Pacific, meanwhile, offers the Cathay Delight, a concoction of roughly two parts kiwi juice to one part milk and a splash of coconut milk, garnished with mint leaves. It's a little odd in concept for some palates, but it's refreshing and moreish.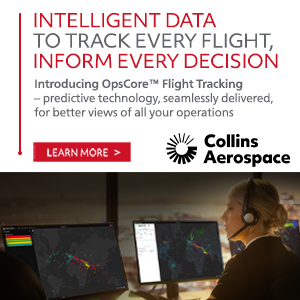 It all really makes me wonder why Western airlines — particularly those with a home market fond of squash-type drinks like Britain's blackcurrant Ribena or France's many sirops — don't offer these options.
You can barely move in a middle-class English kitchen without knocking over a bottle of elderflower cordial, so why aren't airlines on it?
Surely it's lighter and cheaper to offer the concentrated fruit cordials, diluted either with the aircraft's water supply or with bottled water, than to load box after box of long-life orange, apple and tomato juice. I'm equally surprised as to why single-serving squeezy packages of these kind of drinks haven't taken off either on airlines that offer buy-on-board menus, especially given the popularity of flavoured waters like LaCroix and the water flavourings trend.
Until then, passengers will have to get Singapore-style creative with the contents of the same old galley cart.