Molon Labe Seating will unveil its Side-Slip Seat to the market this month. This seat was specifically designed for short and medium range operations in economy class. From October 25 – 27, 2016, the market-ready seat will be displayed to the public for the first time at the Aircraft Interiors Expo in Singapore.
Successfully Passed Dynamic Testing
Around five years ago, company founder Hank Scott had the idea for the Side-Slip Seat. At last year's World Low Cost Carrier Congress in London, a mock-up version was displayed. The company has gathered feedback from airlines and industry experts, and incorporated this feedback into the final design. This matured seat has just successfully passed 16G dynamic testing.
Boarding Time Savings and Reduced Emissions
With the Side-Slip Seat, the aisle seat can be slipped over the middle seat, doubling the width of the aircraft aisle during boarding. Thus, more passenger can enter the aircraft in less time, reducing delays in the aisle. For the airline, this means saving up to 30% on boarding time and a potential to reduce their block time, leading to less cost on the ground, a reduction of emissions and a higher aircraft utilization. Molon Labe Seating has already been recognized as "Green Exporter" by the Export-Import Bank of the US government, providing sustainable, environment-friendly products.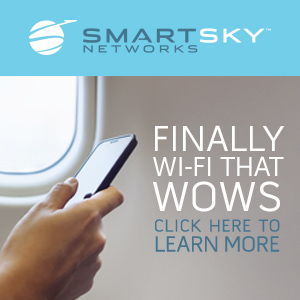 Comfortable and Flexible
The staggered design of the Side-Slip Seat offers all passengers more living space. Window and aisle seats are at comfortable 18", while the center seat provides 20.8" of width at the shoulders. The increase in lateral space as well as the staggered design adds to more passenger comfort. Shoulder-to-shoulder contact and the fight for the armrest are things of the past.
For users of smart phones and tablets, the seat offers a dedicated place to clip in their device. USB power is fully integrated in the seat without intruding leg space. The seat is fully BYOD-ready.
Molon Labe Seating
Molon Labe Seating is a Denver-based company, developing and building aircraft seats. By close partnering with industry leaders in production, testing and certification, Molon Labe Seating can operate in a lean and flexible structure. Primus Aerospace, a tier 1 aerospace industry supplier, is in charge of production, NIAR (National Institute of Aviation Research) conducts testing and certification.