The Crystal Cabin Award (CCA) Association is searching for the most innovative ideas in the aircraft interiors market and submissions for the Crystal Cabin Award 2017 may be lodged until 4 November at www.crystal-cabin-award.com.
The winners will be crowned, as part of the Aircraft Interiors Expo (4 – 6 April, 2017) in Hamburg. The prize has become the most highly-regarded honour in the industry. Last year the award was more successful than ever before, with 78 submissions making the shortlist. The winners for 2016 include cabin innovations and on-board products from major players like B/E Aerospace and Boeing, but also from newcomers such as the British aircraft seat start-up Rebel.Aero.
At last year's CCAs Sir Tim Clark, President and CEO of Emirates presented the first award and said in his keynote address: "The Crystal Cabin Award is kind of a culmination of what defines the industry. It needed focus, it needed to bring all the entities together to a cohesive group where there would be a lot of cross-fertilisation of ideas. And when they started it ten years ago it was an interesting development, something that nobody else had done before. They made it to what it is today and we'll go on for the next few years I hope."
Visit www.crystal-cabin-award.com now to enter your company or institution in one or more of the following eight categories.
Cabin Concepts
Full cabin concepts already existent or at a market-ready stage. The Cabin Concepts category is tailored for airlines as well as manufacturers and design companies.
Cabin Systems
All innovative products that will bring airlines a major benefit in operations and efficiency. Such products could include galleys, lavatories, trolleys, air conditioning systems and seat concepts, with a focus on operating efficiency.
Electronic Systems
Includes all inflight entertainment and on-board connectivity and communications solutions.
Greener Cabin, Health, Safety and Environment
An entry for this category must either reduce negative effects on the environment, or minimize health & safety hazards and security problems for passengers, staff, or live cargo.
Material & Components
New materials or new material applications for cabin systems that cut production costs and maximize usability.
Passenger Comfort Hardware
Entries must improve passenger comfort, either for all passengers or for specific groups of passengers.
University
College and university students present their visions for innovative products and concepts for aircraft interiors.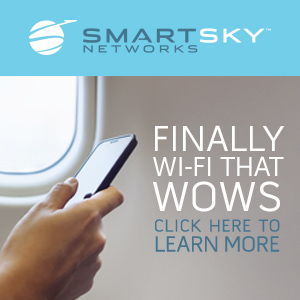 Visionary Concepts
Visionary Concepts can give us an impression of aircraft cabins of tomorrow, through technical concepts, ergonomic ideas, and aesthetic design. The category relates to engineering concepts and design studies that have not yet been implemented.
A detailed explanation of all categories as well as the Entry Form for the Crystal Cabin Award is available online from the official website, completely redesigned for the jubilee year: www.crystal-cabin-award.com. Submissions may be lodged until 4 November.
About the Crystal Cabin Award
The Crystal Cabin Award is THE international prize for innovations in the field of aircraft cabins. A high-calibre jury made up of renowned academics, engineers, specialist journalists and airline and aircraft manufacturer representatives comes together under the slogan "Let your ideas take off" to honour extraordinary cabin concepts and products. The competition was launched by Hamburg Aviation and is organised by the Crystal Cabin Award Association. The award, to date the only one of its kind, has been presented in association with the Aircraft Interiors Expo in Hamburg every year since 2007. The trophies have become a seal of quality, known and coveted around the world.
Press contact:
Crystal Cabin Award Association | Hamburg Aviation
Lukas Kirchner
Telephone: +49 40 – 2270 1987
lukas.kirchner@hamburg-aviation.com
www.crystal-cabin-award.com
Follow the Crystal Cabin Award: twitter.com/HAM_aviation | www.instagram.com/hamburgaviation