Aviationscouts GmbH is excited to announce that since launch in May 2014, over 6,000 used aircraft seats have been bought and sold through aviationgate.com, a revolutionary online marketplace for surplus aircraft interiors.
Created with the aim of adding simplicity, transparency and flexibility to the process of sourcing used interior products for commercial aviation, aviationgate.com continues to thrive and grow.
The website now boasts an average of over 2000 international monthly visitors from across Europe, the Americas, Asia, Africa and the Middle East. More than 600 RFPs (request for proposals) have been issued through the platform and 400+ proposals have been subsequently submitted and reviewed, resulting in 540+ transactions being carried out.
Marcel Jansen, Partner and Head of Sales at Aviationscouts GmbH, explains the ongoing success as follows: "Interior OEMs tend to accept only very large orders, but smaller airlines, MROs, and leasing companies have a growing demand for reasonably-priced aircraft interiors with short lead-times for smaller projects. aviationgate.com has been so popular for the requirements because it gives buyers a worldwide overview of listed aircraft interiors with quality photos, 24/7 access to the listed stock and a user-friendly dashboard (optimized for mobile) that allows advanced search, filtration, sorting and comparison." (Watch the video)
aviationgate.com users (more than 65% of whom identify as airline, MRO or lessor) can request quotes and submit or receive offers independently through the portal; but they also turn frequently to organization behind the site, Aviationscouts GmbH, to assist with MRO, product certification, overhaul, storage, marketing, financials and logistics.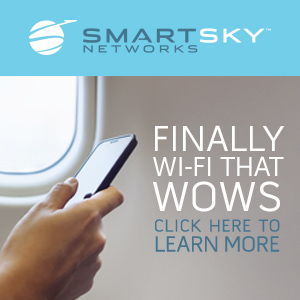 "We wanted to replace one of our A320 cabins and therefore we consulted aviationgate.com. The Aviationscouts team supported us to take away the logistics hassle for seats and spare parts. The seats have been integrated and are appreciated," attests Denis Ruzanov Director Engineering & Maintenance at Pier 7 Aviation, a Dubai-based charter operator and leasing company and valued customer.
There are currently over 400 full shipsets (that's around 75,000 passenger places) of used aircraft seats – and a host of other cabin products – being offered at Aviationgate.com. User experience upgrades are currently in progress with major design modifications scheduled for release April 2017. Additionally, the 2000+ aviationgate.com newsletter recipients can expect a new and improved newsletter before the year is out.
About Aviationscouts GmbH
With over 20 years of expertise in buying and selling aircraft interiors, Aviationscouts GmbH supports sellers and buyers equally, offering a single point of contact for interiors requirements. Aviationscouts has over 3500 square meters of storage capacity at its headquarters in Lichtenfels, and the right industry contacts to source, inspect, move, overhaul, recycle or sell a wide variety of interiors products globally.
Aviationscouts GmbH operates aviationgate.com, the leading marketplace for buying and selling aircraft passenger seats and interiors.
Marcel Jansen, Partner and Head of Sales at Aviationscouts GmbH: marcel@aviationscouts.com
About aviationgate.com
aviationgate.com is revolutionizing the way aviation professionals search for, buy and sell aircraft interiors. Users save valuable time and money thanks to sophisticated database technology that makes it easier than ever to search internationally for exact products, or offer interior stock for sale. All you need is an Internet connection. Offers and RFQs can be managed via a user-friendly dashboard and their status can be checked at a glance. Registration is free of charge and there is no commission for buyers
Related Articles: