As the bombings which killed 35 people (three of them suicide bombers) on 22 March in Brussels Airport's main terminal building show, airport landside security has become the most pressing aviation security issue for governments, intelligence and law enforcement agencies, and the entire air transport industry. It is also potentially the hardest to combat.
Recognizing the threat, The ICAO Council has agreed two new standards for inclusion in Annex 17 to the Chicago Convention, aiming to ensure all ICAO member states adopt measures to improve security of landside spaces (airport spaces accessible to the general public).
However, the Airports Council International (ACI World) notes ICAO's new standards don't define the scope of what is "landside" and don't propose any specific security measures. So ACI World has raised the ante, publicizing the landside-security issue widely, insisting a common-sense approach is vital in adopting appropriate measures and identifying what those measures should be.
As a first step, ACI World calls for cooperation among government agencies and the air transport industry, and for communal threat information-sharing – not necessarily of detailed, person-specific data – to be adopted quickly. Crucially, airports and governments must cooperate to identify, for each airport, what the definition of "landside' should be in conducting vulnerability assessments and adopting relevant security measures.
"What we think should be done in a very short period of time … [as a] first step is to work with other parties, determining who is responsible for what,"  for each aspect of landside security at every airport, ACI World's Director General Angela Gittens tells RGN. "That communication and delineation of responsibilities needs to happen."
This first step depends on the existing relationships between industry, law-enforcement and government agencies – and developing such relationships where necessary. Sharing of threat information among national agencies and air transport stakeholders depends on the level at which passenger- or threat-specific information is held.
"It may take an act of the government to make a change in the situation, particularly when it comes to sharing information," Gittens says. "It's really important for governments to step up to that responsibility. This is not aviation security – it's regular security."
Beyond that, government agencies and air-transport stakeholders should cooperate in adopting measures to avoid creating crowds and queues of people – particularly just outside the airport terminal. "We're trying to avoid a knee-jerk reaction [to ICAO's standards] by screening outside the terminal, where people have nowhere to go, making it less safe," says Gittens.
Airports and airlines are working together – both individually and collectively, through ACI World and IATA – to process people through the landside check-in and baggage-check system faster, reducing their vulnerability to landside-security threats. ACI World has adopted a Web-based protocol called Airport Community Recommended Information Service to allow all airport stakeholders to share passenger-specific security information even though they use different IT systems, while protecting their own – and each passenger's – proprietary data. "Now it's a matter of everybody using it," says Gittens.
ACI World calls for high-visibility patrolling of airport public areas by appropriate law-enforcement agencies, together with bomb-detection dogs, to both detect and deter threats. Checking of employee badges when employees enter secure areas should be mandatory. Random inspections should be conducted where advisable.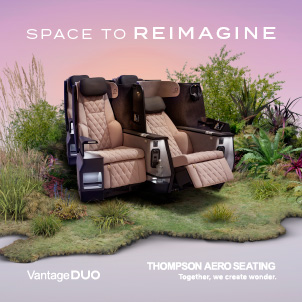 All airport-based employees have a vital role in promoting landside security, in watching for and reporting anything out of the ordinary. They must be educated that landside security is a communal function which depends on everyone, be encouraged to report anything unusual, and not be made to feel foolish in doing so. "See something, say something" is ACI World's mantra.
"As part of the education process, employees have to be educated about the insider threat," says Gittens. This area "can be very sensitive – is the person seeming like a different person? Has the person got angry?" Here, "The airport is like a public street. I would advocate a community-knowledgeable regular presence – whether uniformed and with guns or more subtle" is up to each airport.
Gittens sees this role as "like a local patrolman" in days of yesteryear. "The familiarity is, I think, important, getting used to how people act, knowing what's out-of-place and what isn't out-of-place. I think that has to be teamed with an entity that can investigate and do something about it," if a landside security threat is found to exist.
Related Articles: