Although Europe and the continental US achieved almost-identical levels of punctuality in commercial flight departures and arrivals in 2015, the two geographic regions' respective performances differed markedly in why delays occurred and in how their air traffic management (ATM) services affected punctuality.
A new study published jointly by Eurocontrol and the FAA shows Europe's busiest 34 airports – not including Istanbul Atatürk Airport, because Turkey isn't a Eurocontrol member – together achieved an 82 percent arrival-punctuality rate in 2015, compared with an 81.3 percent rate for the 34 busiest airports in the continental US.
Both Europe's top 34 airports and the busiest 34 US airports achieved average on-time departure rates between 81 and 82 percent last year, the US airports edging out the European performance by a few tenths of a percentage point.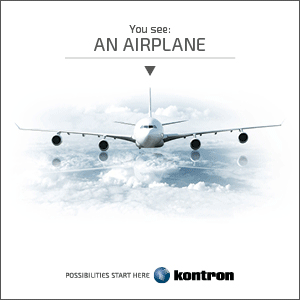 The study, entitled The 2015 Comparison of Air Traffic Management-Related Operational Performance, shows Europe's top airport for arrival punctuality to within 15 minutes of schedule was Munich Airport, which narrowly edged out Helsinki's, Vienna's and Lyons' main airports for the top spot. Munich achieved an 88.2 percent arrival-punctuality rate for the year.
By a margin of 2.4 percentage points, Salt Lake City was the top airport for arrival punctuality in the continental US in 2015, achieving an 87.9 percent rate. Atlanta, the busiest airport in the world, came second with an 85.4 percent arrival-punctuality rate.
The Eurocontrol-FAA study found European airports outside the busiest 34 achieved an 80.5 percent average arrival-punctuality rate for 2015. The rate for US commercial airports outside the busiest 34 was practically identical, at 80.48 percent.
While the study's primary data source was on-time flight data recorded and provided by air traffic control centers and airport towers at each of the top 34 European and top 34 continental-US airports, the Eurocontrol-FAA report also analyzed 2015 on-time data provided by airlines operating in Europe and the U.S.
This airline-provided data produced different results from the ATM data, for three reasons. The most important is that the airlines provided on-time performance data from far more than 34 airports in each of the two regions. Also, block times vary throughout the year because of prevailing winds, and traffic density differs at different times of the year. Third is that airlines pad their published flight times to ensure they achieve on-time performance as often as possible against their official flight schedules.
The airline-derived on-time data shows that the main drivers of flight delays in 2015 for European carriers differed markedly from those for US airlines. Although both regions' carriers reported an identical 81.4 per cent average on-time flight rate, European airlines blamed late arrivals of aircraft from previous flights for 9 percent of delays, whereas US carriers blamed late inbound flights for 6.6 percent of delays.
US airlines cited ATM and air traffic flow management practices for delaying 6.2 percent of their flights in 2015, but European carriers said these reasons accounted for only 2.4 percent of their delays.
European airlines blamed themselves and local flight-turnaround performance for 6.3 percent of their delays, but these reasons caused only 5.2 percent of US delays. Weather was responsible for 0.6 percent of delays for each group of carriers, and both reported security-related delay levels as insignificant.
However, Eurocontrol and the FAA note:
A significant difference between the two airline data collections is that the delay causes in the US relate to the scheduled arrival times whereas in Europe they relate to the delays experienced at departure. Hence, for the US the reported data also includes variability from further delays or improvements in the en-route and taxi phase, which is not the case in Europe.
The study found that, in 2015, flights were more than twice as likely to be held at the gate or on the ground for en-route ATM-capacity constraints in Europe as in the continental US, despite a reduction of such delays from 5.0 percent of all flights in Europe in 2008 to 2.0 percent in 2015. In the continental US, ATM-related departure restrictions delayed just 0.8 percent of flights last year.
But the picture differed for arrival-airport constraints. Not only was the percentage of flights delayed at the gate or on the ground "slightly higher" in the US than in Europe, but the delay for each flight thus held was almost twice as long in the US. Also, average taxi-out time at the busiest 34 US airports was almost 1.5 minutes longer per departure than at Europe's top 34.
Related Articles: