171 young people are now starting either traditional or dual-study training programs with the Lufthansa Technik Group, fourteen more than in 2015. The selection process for 2017 is also already under way at www.be-lufthansa.com/technik. All told, Lufthansa Technik in Germany will now be home to 575 young people on their way to professions in technical aircraft services or aircraft logistics.
90 of the new trainees are beginning programs in Hamburg, 55 in Frankfurt, 14 in Arnstadt, 8 in Alzey and 4 in Munich. Applicants were able to choose between 16 different professions and courses of study.
The range of programs for electronics technicians has been expanded substantially. In addition to aircraft electronics specializing in working on aircraft, for which 36 new training places are available, twelve trainees will commence a new apprenticeship trade as "Electronics Technician for Devices and Systems" for the first time for deployment in the specialized workshops.
Three of the overall 18 tool mechanics starting out in Hamburg are deaf trainees. Lufthansa Technik is thus continuing a project that has been successfully ongoing since 2000 as part of the normal training and subsequent workshop deployment.
128 young people will begin their training directly at Lufthansa Technik AG and another eight will be starting at Lufthansa Technik AERO Alzey, the very successful Lufthansa Technik Group company that specializes in overhauling smaller jet and turboprop engines. Lufthansa Engineering and Operational Services (LEOS), a ground handling services subsidiary, will be home to one trainee destined to become an automotive mechatronics technician.
Lufthansa Technik Logistik Services (LTLS) will have 20 new trainees in the future-oriented specialty of warehouse logistics. With 59 trainee places at present, this is one of the major training operations in the Lufthansa Technik Group. N3 Engine Overhaul Services, a 50:50 joint venture with Rolls-Royce headquartered in Arnstadt in Thuringia, filled a total of twelve training slots for aircraft mechanics with a specialty in engine technology. The company will now train two warehouse logistics specialists for the first time. Arnstadt has also further consolidated its position as a training location in the Group with its 54 trainees.
The percentage of women among the new trainees in the current training year at just under eight percent is significantly down on previous years. Lufthansa Technik cannot see any reasons for this development. There are indications of a turnaround for 2017 based on the current applications received. The increased efforts by the company over recent years to interest women in technically-oriented future professions will be fully maintained.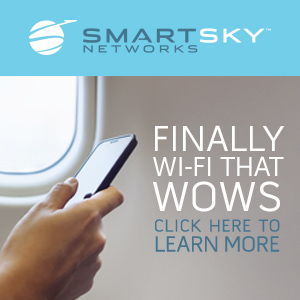 The sites and training professions:
Hamburg: 90 trainees and dual-program trainees are joining the program in Hamburg this year. Most of the slots here go to young people who will become aircraft mechanics with specialties in repair technology (12), engine technology (12), manufacturing technology (6) and aircraft electronics (12) as well as the new apprenticeship trade as electronics technician for devices and systems (12). Moreover, this year eighteen people will begin their training as tool mechanics, eight as warehouse logistics specialists (Lufthansa Technik Logistik Services, LTLS) and two as surface coating technicians. In addition, there are new trainees in Hamburg for the following degree-based professions: three practice-oriented aircraft engineers (Bachelor of Engineering), one practice-oriented electrical engineer (Bachelor of Science), two mechanical engineers (Bachelor of Science) and two students of mechatronics. The degree coursework for these programs takes place at the University of Applied Sciences.
Frankfurt: In Frankfurt, some 55 traditional and dual-study trainees will be starting this year: eighteen aircraft mechanics specializing in repair technology, twenty four specializing in aircraft electronics and nine destined to become warehouse logistics specialists (LTLS). Four trainees are commencing a dual-study program in aviation system engineering and management for maintenance engineers in cooperation with the Bremen University of Applied Sciences.
Arnstadt: Twelve aircraft mechanic trainees with a specialty in engine technology will strengthen N3 Engine Overhaul Services' work force. The company will also offer training as a warehouse logistics specialist for the first time with two slots initially.
Alzey: Five aircraft mechanic trainees with a specialty in engine technology and one machinist in milling technology will be trained at Lufthansa Technik AERO Alzey. Two additional dual-study places have now been filled on the Bachelor of Engineering in cooperation with the University of Kaiserslautern following the launch in 2015.
Munich: Three people will begin training at Lufthansa Technik Logistik Services as warehouse logistics specialists and one at LEOS as an automotive mechatronics technician.