The fact that three-quarters of all fatalities in commercial-aviation crashes in 2015 arose from two intentional events rather than accidents shows aviation is so safe it has become an "inspiration" for the safety goals of other forms of transportation, according to a senior Flight Safety Foundation (FSF) executive.
Commenting on the findings of ICAO's latest Safety Report (pdf), Mark Millam, Flight Safety Foundation's VP Technical, notes that although it indicates 2015 saw a total 474 fatalities in crashes involving aircraft with certificated maximum take-off weight (MTOW) of more than 5,700kg, 374 of the fatalities were a result of two events that were intentional acts, not accidents.
The ICAO report, which discusses commercial-aviation safety performance in 2015, identifies six fatal crashes in all. However, two – the Germanwings Airbus A320 crash in France on 24 March which killed 150 people and the Metrojet A321 crash in the Sinai Desert on 31 October in which 224 died, were intentional acts.
This means that in both 2014 and 2015 ICAO has reported there being more commercial-aviation fatalities resulting from intentional acts than accidents, according to Millam.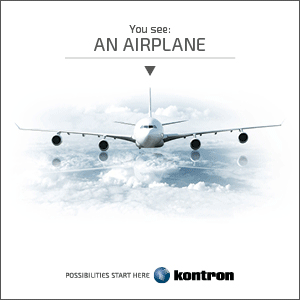 ICAO's safety reporting doesn't recognize intentional acts, but puts them instead into accident-causation categories such as "Unknown" (Metrojet) and "Other" (Germanwings), which it lists under the Global Safety Information Exchange (GSIE) Harmonized Accident Categories that ICAO established in 2010 with various other bodies.
Millam says 2014 and 2015 were "somewhat anomalous" in their seeing more intentionally caused commercial-aviation fatalities than accidental ones. Nevertheless, the lack of accidental fatalities during the period shows "the industry really has improved itself to the point where it is an inspiration to other transport" modes.
ICAO's annual safety reports from 2013 through 2016 show that in the years 2012 to 2015, there were respectively 99, 90, 97 and 92 commercial-aviation crashes/accidents recognized by ICAO in those years. They included two probably intentional events in 2014 (the crashes of Malaysia Airlines MH370 and MH17) and 2015.
"This might start to suggest there is a little bit of plateauing going on" in the commercial-aviation accident rate, says Millam. However, he acknowledges that more commercial flights are operating each year and so the effective accident rate continues to edge down.
According to ICAO's Safety Report, the accident rate for commercial aircraft with MTOW over 5,700kg in 2015 declined 5 percent compared with 2014. The accident rate for scheduled operations fell 7 percent year-on-year, from 3.0 to 2.8 accidents per million departures.
Characterizing ICAO's annual Safety Report as "one of the industry's key sources of safety analysis", Millam says, "I hope many players in the industry are taking a very serious look at" the 2016 edition.
This is because "ICAO is doing the right thing in analyzing high-risk events". These fall into three accident high risk categories (HRCs): controlled flight into terrain (CFIT), loss of control in-flight (LOC-I) and runway safety (RS).
These "are three good areas to target in terms of traditionally how the business works", says Millam. "They are all good focus areas for individual airline training programs, checklist procedures, manufacturers and regulators," to seek improvements. I continue to say the high-risk accident categories continue to need … paid attention to."
ICAO's analysis of 2015 accidents shows 57 percent involved HRCs and one or more HRC was involved in 50 percent of all fatal accidents – but these only resulted in 10 percent of all fatalities.
CFIT was not involved in any 2015 accidents, according to the report. LOC-I was involved in 3 percent of accidents, 33 percent of fatal accidents and 9 percent of fatalities. However, runway safety was involved in 53 percent of accidents and 17 percent of fatal accidents, though it only resulted in 0.2 percent of total fatalities.
Millam says this squares with the continuing introduction of technological improvements that give pilots more situational awareness of terrain and provide more information on the attitude, altitude, position, speed and other critical parameters of their aircraft while in flight, allowing pilots to respond accordingly.
Improvements in flight-data sensors are particularly important, he says. "We have to have warning systems that give extra redundancy so pilots don't get fooled by the first failure mode," which created accidents such as the AF447 crash in 2009.
RS – which includes runway excursions and runway incursions alike – "hasn't come down … as much as the other events," notes the Flight Safety Foundation VP. Pilots still require better information on runway conditions, airport weather and whether they are performing an appropriate approach profile. Also, they need to learn to use "all available braking and slowing technology" for RS to improve.
Millam lauds ICAO for mandating in 2013, in Annex 19 to the Chicago Convention, the adoption of safety management systems (SMSs) by all aviation-related organizations. SMSs provide pathways for the aviation industry "to use information from [individual] safety programs to look for the highest risks and deal with these things well before they become accidents. We have got to be smarter how we share that information."
Of particular value is the need to disseminate data from "precursor" events which don't necessarily result either in damage to an aircraft or injuries among those on board. Such precursors include events such as landings on taxiways and pilots having to take avoiding action following TCAS resolution advisories.
Formal reports are typically filed on some precursor events, but much information – such as TCAS-advised pilot actions – ends up being seen only by an aircraft's operator. SMSs offer a potential solution for such safety information to be shared and acted upon to make aviation safer.