New Zealand is often left off the map – literally, in cartographic terms, but also figuratively when it comes to inflight Internet. There are numerous reasons for that, including its remoteness and a population of just over four million, despite its national carrier Air New Zealand punching above its weight in terms of Pacific Rim connectivity.
Chief executive officer Christopher Luxon – who has changed the airline's "end of the line" tune in terms of its route network – emphasised the geographical issues Air New Zealand faces when speaking to Runway Girl Network this spring in Zürich.
"We're working that through right now," Luxon said of the airline's forthcoming connectivity order. "The challenges we've had in our part of the world where there's low populations has been actually quality of satellite service as in the bandwidth that we're dealing with there."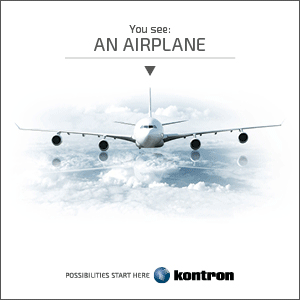 Does Luxon expect any issues with the selected provider being able to install the connectivity system when Air New Zealand needs it? "I don't think that's so much the issue, it's about understanding can the promise translate into reality on the ground for the customer." Or, indeed, in the air.
So, when Air New Zealand is ready to jump, it can jump? "Yeah. So that's been really where we are now: working with all those players and understanding deeply how it hangs together." 
Clearly, the airline's geographical remoteness will make the importance of global coverage even more vital, and the airline's selection will point towards which of the major providers has the most persuasive case on that.
"We're really reliant on how the infrastructure develops, to be honest, and that's just a function of Australia and New Zealand being in the Pacific Ocean, and if you think of a flight from Auckland to Buenos Aires, we want to really understand what does that actually look like from a customer experience point of view." 
RGN specifically asked Luxon whether he considered that Ku-band has enough capacity, in the context of bandwidth-hungry New Zealanders and inbound travellers keen to share their holiday snaps.
"Not sure," Luxon said bluntly. "That's the kind of conversation we want to get really clear about, and exactly what do we want to be able to offer in terms of connectivity and play. And so the question is: is it going to have to be phased in?" 
This author recently flew Christchurch-Sydney on an Emirates 777-300ER equipped with the Panasonic GCS Ku-band system, which worked well enough to be able to both upload video to Twitter and play it back during the flight.
Concluding our discussion of connectivity, Luxon quipped that the airline is "all over it, just doing the assessment of the infrastructure, but we'll lay an egg on it later in the year."