ZURICH — As Europe's low-cost carriers continue their push to snag cost-conscious business travellers and upmarket leisure flyers away from full-service airlines, I'm finding it fascinating how niche carriers like Swiss are continuing to distinguish themselves even in the context of a hard product that is little better than the Ryanairs and easyJets offer.
In particular, given that a fair amount of Swiss' high-value regional European flying connects second-tier cities to the network with relatively little competition, it's notable that the business class passenger experience on its regional subsidiaries matches mainline — all the way down to the delicious little squares (or, during the world cup, footballs) of signature Swiss chocolate passed throughout the aircraft. This consistency is not always shared by other airlines, in Europe and elsewhere, which tend to consider regional flying something of a bolt-on extra in passenger experience terms.
Flying on Swiss' mainline Airbus A320 was practically indistinguishable from the smaller jets like the Avro RJ, which is operated by Swiss Global Air Lines and is to be replaced by the new Bombardier CSeries. The only difference with the Avro: a higher likelihood of a hardstand, smaller overhead bins and a 2-3 rather than 3-3 seating configuration. Once the Bombardier CSeries takes over these routes, the passenger experience will even be better than mainline.
In particular, Swiss' Eurobusiness implementation — the standard European business class arrangement where regular sets of three economy seats have the middle seat left free — is above average in 2-3. Like the forthcoming  CSeries, the 2-3 Avros turn into 1-2, not 2-2, for business class. That's not the case on every European airline.
Food and beverage is the only real place where the difference is obvious. Only the A320 fleet has sufficient ovens to enable a hot meal, while the smaller jets see a chilled plate with warmed bread instead. And a well-constructed chilled plate it has been in my experience too: high quality cured meat, delicious and unusual cheese from Switzerland (not "Swiss cheese" in the international style, but nutty Gruyère, fluffy Tête de Moine and so on), a very moreish bread selection, and an elegant little pot of either birchermüsli (at breakfast-time) or a little dessert (during the rest of the day).
One criticism: on none of these flights has the Champagne, a reasonable Duval-Leroy that is the same Swiss serves in longhaul business class, been cold enough. This is, in the scheme of things, a relatively small issue, but it's one of the points on the curve that shows whether an airline and its staff are paying attention to the details — and that's even more true in Eurobusiness, where the hard product is nothing to write home about.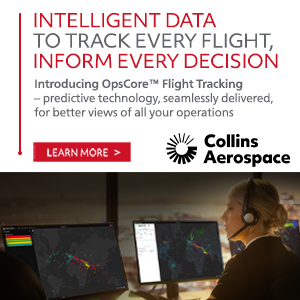 Also on the relative minus side: Swiss has also had more than the average amount of bus gates in my experience, both at Zurich and at outstations. While this is a delight for the aviation enthusiast — walking across the tarmac harkens back to the glory days of the jet age, nostrils filled with jet fuel — it is a little more frustrating for those with a reasonable amount of hand luggage, people with minor mobility issues and families with children, and waiting in a sweltering unairconditioned bus during the summertime is not a passenger experience positive.
It will be fascinating to see how the extra options opened up by the Bombardier CSeries enable Swiss to push this envelope further.
John Walton was a guest of Swiss.
Image Gallery:
I particularly enjoyed the bresaola style cured beef and the crunchy salad on top (on an Avro). Image: John Walton
Relatively slimline, Swiss' regional seats aren't jammed right up against the sidewall. Image: John Walton
Despite the poached egg being firm inside, this Egg Benedict (on the A320) was tasty. Image: John Walton