In the high stakes world of satellite capacity providers it appears that Eutelsat has blinked. The French company in May issued revisions to its annual revenue and profit forecasts, with significant decreases anticipated. And this week Eutelsat detailed how it is reducing CapEx, under a plan that outlines its strategic priorities and financial objectives.  
Eutelsat has not seen expected growth in its terrestrial Ka-band services over Europe (subscribers were down 5,000 in the most recent quarter). The company blamed the decrease on insufficient capacity in certain high-demand regions. This echoes statements from ViaSat, which is seeing stagnation in its terrestrial offering in the United States for similar reasons.
But ViaSat is growing its mobility revenue – mostly aviation – while Eutelsat has struggled on that front. For instance, Vueling's much-delayed inflight connectivity service launch (to be rolled out by Thales and powered by the Eutelsat KA-SAT satellite) has not yet come to fruition, and attracting new airline and maritime customers has been slow going. KA-SAT will also support service on ViaSat's inflight connectivity customer, El Al, but that too has taken longer than expected due to a protracted certification process for ViaSat's onboard kit on the 737.
New high-throughput satellites launched by rivals serving the LatAm region are pressuring per-byte costs, which is impacting Eutelsat and others. Operators were betting on increased demand to help keep prices at a reasonable level while growing into previously unserved markets. That expected growth has not materialized due to overall weakness in the regional economy.
In its financial outlook released on 27 June, Eutelsat explained:
Based on a continuation of trends observed in the third quarter, notably a deteriorated economic context in several emerging markets, in particular Latin America, where much of the recently launched capacity has been targeted and intensifying competitive pressure for data applications in all geographies, we confirm that full year 2015-16 revenues will be flat, with an EBITDA margin around 76%.
Rival Intelsat has not been immune to market pressures. The company's financial struggles were underscored with ratings downgrades in March. Yesterday it completed a private placement that will allow it to repurchase debt.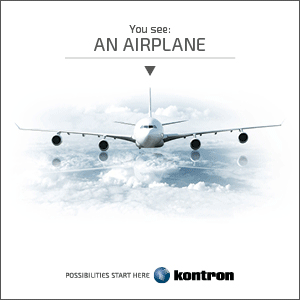 Asked to assess the landscape, Leo Mondale, president of Inmarsat Aviation, tells RGN: "We've been part of the resetting evaluation in the satellite industry so nobody is immune to that, but for us mobility is a lot closer to home than Eutelsat, which is more broadcast [TV], and Intelsat which got into it's own kind of trouble by the way it structured and financed."
Indeed, with Inmarsat's Global Xpress service now enjoying some momentum – supplemental type certification for the kit on A320 family aircraft has been secured by Lufthansa Technik to support Lufthansa's rollout – the London-based firm is feeling quite bullish.
"We're still growing; this [GX] doesn't represent taking from our current market at all," says Mondale, adding that with "total route system coverage" in place and more STCs and linefit offerability at both major airframers forthcoming, Inmarsat is "feeling good about our ability to bid aggressively and I don't think that others are in that position".
For its part, Eutelsat has suggested that the mobility market – inclusive of civil aviation's inflight entertainment and connectivity (IFEC) segment – requires very high throughput satellites, the likes of which won't be available until 2020 and onwards, as tweeted by SpaceNews' Paris Bureau chief Peter Selding.
ViaSat is already well on its way to making VHTS a reality. The company's regional Ka satellites – WildBlue and the high-capacity ViaSat-1 – currently support inflight connectivity on JetBlue, a portion of the United fleet and a small slice of the Virgin America fleet, and it is gearing up to play a pivotal role in bringing high-speed Internet to American Airlines (starting with 100 aircraft) pending the successful launch of ViaSat-2.
The company is also planning to launch a ViaSat-3 satellite constellation, which will boast unprecedented 1 gigabit per second speeds; the first satellite is expected to launch in 2019. But while a new joint venture with Eutelsat (including the KA-SAT asset) will see the parties evaluate the extent and the terms under which the JV will utilize the European capacity on the ViaSat-3 platform, a commitment has not been made. And with Eutelsat now minding its pennies, there is some uncertainty as to how that will play out for both parties.
Eutelsat: Still no firm commitment to ViaSat-3 sat; need get terminal costs down to ~ EUR 200 from today's EUR 350. We have a couple of yrs.

— Peter B. de Selding (@pbdes) June 27, 2016
Having come off of five years of talking to airlines about a future system in the form of GX, which has now arrived, Inmarsat's Mondale says, "I can tell you very personally that they are skeptical of things they can't try."
Satellites are never early; they are much more frequently late. Systems take not weeks, but years when there are significant advances. So a prudent airline will say, 'when will that be likely to be available and how much of a guarantee will you give on the timing?'
Meanwhile, demand from other mobility customers – most notably in maritime markets – is helping to augment aviation. Consolidation has occurred in that space (see recent news from Panasonic, Inmarsat and Global Eagle Entertainment) and the number of maritime vessels in the market for connectivity outstrips commercial aviation by a large margin. Easier to fit and more tolerant of a large antennas, the vessels will play into the calculations for Ku and Ka satellite capacity planning in the years to come. And unlike more remote terrestrial markets and developing regions, the shipping companies generally have both demand and the funds to pay for the services.
Next generation satellites are expected to allow increased flexibility in capacity per beam, including dynamic adjustment of such more quickly and frequently than is possible with the current kit. Those new satellites require massive investment, however, and there is reason to be concerned that not all of the players currently in the market will survive in their current form to see those launches. In such a case, the systems would almost certainly remain operational, picked up at a discount by those still in business. That's good for consumers and for the companies that weather the storm. But these are very much stormy days in the industry as it adapts to the shifting demand landscape.
Additional reporting by Mary Kirby
Photo credit: SpaceX