Just a few months ago Mirus Aircraft Seating was a virtual unknown in the industry. But today, with orders to fit more than 300 AirAsia aircraft with slimline seats, the company is attracting attention.
The initial order from AirAsia is significant in that it gets Mirus "in the door" so to speak, and supporting AirAsia will be critical to the company's success. But Mirus has grand ambitions, well beyond what this initial order will drive.
During the Farnborough Airshow last week, Mirus announced the launch of a Malaysian subsidiary. The initial motivation for the Malaysian operation is to support the AirAsia order.
As Mirus explained:
The new, wholly-owned subsidiary, Mirus Aircraft Seating Malaysia SDN BHD will initially act as an After Sales Service Centre, providing technical support to AirAsia as well as other customers in the region and will allow the company to grow in order to maximise its geographical advantage.
Speaking to RGN about the arrangement, Mirus CEO Phil Hall said AirAsia was very clear that "they wanted, needed and deserved support from their manufacturer". The Malaysian subsidiary "is a reflection of our commitment to them that we will be there to support them".
Offering a local parts and support depot for AirAsia should address the airline's primary concerns about Aircraft on Ground (AOG) issues and spare parts availability. And Mirus could have stopped with that. But it plans to make a more significant investment in the region, saying:
Looking more long-term, it is envisaged that the Malaysian base will become a duplicate production facility and centre of excellence for projects in South East Asia. This would further improve lead times and lower costs.
Mirus' Hingham facility is set to produce 60,000 seats annually, assuming demand exists. More could be built at the new Malaysia facility or at other sites around the globe should future sales necessitate similar support depots. "The suppliers we use are established and well known. We're dealing with a supply chain that is far more geared towards volume and levels of control that we want to exert," said Hall.
Moreover, he added, "The supply chain, how we control and audit that, we will copy/paste that to Malaysian suppliers. For us we have a presence and we want to grow that, to further develop ourselves in that region."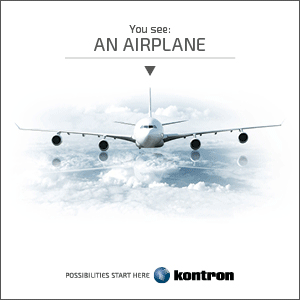 There are significant start-up costs for the injection molding and forging infrastructure required. The AirAsia deal allows Mirus to commit to investing in those now, with relatively low risk for potential future customers. "We're tooled for huge volumes. We can get to market quickly. How we manage, monitor and control the supply chain allows us to get rapid turn around of orders," insisted Hall.
Of course, some airlines and aircraft OEMs are skeptical. Airbus and Boeing have faced significant interiors supply chain issues in recent years, even with big-named players. Delivering the first shipset and getting it certified and flying for AirAsia is a major milestone that Mirus must hit. The target for the first fitted plane is end-of-year 2016. The company's manufacturing start date has already slipped from 1 July to 1 September, which puts some pressure on the target, but Hall is confident his team will deliver, opening the door to further opportunities.
Mirus is also eager to gain linefit offerability on the Airbus A320 family. Hall noted that Airbus has seen suppliers come and go at the various trade shows and so it "rightfully has a degree of skepticism" about Mirus. At the same time he acknowledged that the airframer has been "extremely supportive" in helping to bring Mirus on as a vendor. The companies are working together towards linefit certification with expectations of achieving such within one year of delivering the first shipset to AirAsia, said Hall. Mirus hopes to accelerate from there.