With three new Gulfstream G650 private jets joining Qatar Executive, doubling the G650 fleet and making it the world's largest, Qatar Airways has an opportunity to forge a new path in connecting both business and private leisure travellers in serious luxury. With first class on Qatar Airways restricted to the airline's flagship A380s, of which six have been delivered and four are on the Airbus books (plus some previous-generation remnants on un-reconfigured A340-600 and A330 aircraft), the Gulfstreams mean that Qatar can offer above-business travel almost anywhere in the world.
And, indeed, the airline plans to base the Gulfstreams outside Doha, with the ever-combative Qatar CEO Akbar al Baker suggesting at the Farnborough Airshow that he could stick it to his critics by locating the aircraft in their countries: "As a matter of fact, we are basing our jets in different regions. The first aircraft will be delivered to us early next year. I don't try to get too much into details, because I get into a lot of sensitivities with the countries where I base my airplanes. So we just do it very discreetly. I won't say more than that."
Inside the G650, the comfort of the business jet is matched only by the opulence of its furnishings. Qatar has created a sense of understated luxury that avoids any dripping-with-gold cliché. The eight seats in the main part of the cabin are wide and comfortable, arranged in both single facing pairs and a table of four. All convert into comfortable beds.
In the rear cabin, which can be closed off from the main section — crucial for ultra-luxe family travel that makes up a sizeable part of the non-corporate end of this market — sits a convertible sofa and another comfortable chair. Sumptuous linens and squashy pillows make this the equal of any first class cabin.
Akbar al Baker, known for making the media hunt for hints in his statements and insisting on one thing all the way up until the moment he announces the opposite, was characteristically cagey on the prospects of commercial-to-private connectivity over Doha.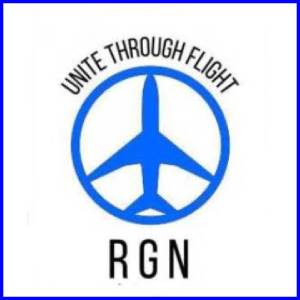 "We have not started — yet — looking at that, because we connect our first class passengers on our own aircraft very quickly. Hamad International Airport has been built for a very, very fast minimum connecting time," al Baker told RGN at the press conference. "So we don't see — as yet — demand for connecting our premium passengers on Qatar Executive. One thing is very important: there is more and more demand we see in our Qatar Executive business. This has huge potential for our growth and this is why we have bought so many."
"The demand and desire for private air travel continues to grow," al Baker said. "Our strategy to offer only the newest and best private jets in the world to our loyal customers is paying dividends. We are seeing increasing bookings and a desire for longer range journeys – now, as the largest dedicated G650 operator in the world, we are able to respond to this need."
And, as RGN discovered while taking shelter from a Farnborough thunderstorm, if the G650 doesn't meet top-level passenger needs, the larger all-business class A319, outfitted throughout with leather B/E Diamond seats, is always an option.
Image Gallery: