Arconics wants to make nextgen safety and compliance software available to air carriers of every size, while helping airline pilots perform more effectively. To make its software even more accessible, the company has developed a tiered offering around AeroDocs, the market leading, aviation grade, safety and compliance software for the controlled distribution, tracking and viewing of airline documents and manuals.
AeroDocs is available in three solutions, each designed to meet different needs. The upgrade path is easy and the software is scalable to any fleet size.
AeroDocs CONTROL – The fast track to the paperless cockpit
Incorporates the document distribution and viewing modules and is designed to appeal to airlines that want to adopt the paperless cockpit. Also solves problems for airlines that are currently using non-aviation grade solutions, often from more than one supplier. AeroDocs ensures complete control over an airline's processes and documentation. Boasts the world's best pilot EFB viewer.
AeroDocs COMPLIANCE – Adds nextgen XML functionality for pilots and compliance
Adds XML editing module to distribution and viewing functionality. Enables easy XML editing of Airbus and Boeing manuals, as well as general ops manuals in one seamless system. Advanced regulation tagging helps ensure regulatory compliance.
AeroDocs ENTERPRISE – Delivers efficiencies from the cockpit to the boardroom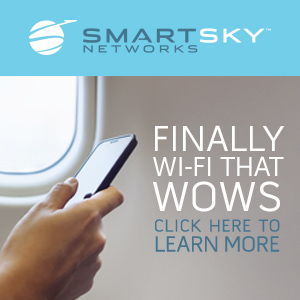 Complete product functionality suite with multi-AOC management, fully customised to handle an airline's ops and corporate document needs. The ultimate document safety and compliance solution for aviation. Installed on airline's own servers, enterprise license.
In announcing the AeroDocs tiered offering, Arconics CEO, Niall O'Sullivan, said: "With this exciting development, Arconics is committed to offering the best possible solutions at the best possible value to airlines, during deployment, in operation effectively from day one, and for many years into the future. AeroDocs is currently deployed at some of the world's leading airlines, including Cathay Pacific, Qatar Airways, Philippine Airlines and Aer Lingus, and we look forward to delivering document safety and compliance solutions to many more airlines, any fleet size, every aircraft mix."
Airlines that plan to deploy the paperless cockpit, are gearing up for an IOSA audit, or need to ensure risk mitigation in their document and information availability, can request an online demo of AeroDocs at www.arconics.com
Complete control of airline documents and manuals, with the safety and compliance assurances that AeroDocs delivers, is no longer a luxury. It's an essential.