You know you're watching a truly great family relationship drama, or comedy for the matter, when the characters and situations are so familiar and universal that you'd swear that film was about you and your family. And even if your mom is only half as crazy as Shirley MacLaine in Terms of Endearment or just a quarter as icy as Mary Tyler Moore in Ordinary People and you've never driven across country in a crowded VW van with your depressed gay uncle and heroin-addicted grandfather en route to the Little Miss Sunshine beauty pageant, the power of those films is that the families they depicted felt real and, despite a few big Hollywood moments here and there, totally authentic.
The warm, beautifully-told Japanese family drama Our Little Sister is another one of those films. And trust me, you don't have to be a young Japanese women living in a rambling old house with your three sisters to identify deeply with every character on screen in this sweet, heartfelt family drama. All you need to know is that when you're watching Sister on an airplane, be prepared to "ugly cry" more than a few times in-flight.
Written and directed by modern master Hirokazu Koreeda, who's exquisitely detailed Japanese family dramas Still Walking (2008) and 2013's Cannes sensation Like Father, Like Son will no doubt be very familiar to foreign film geeks and art house fans, Sister is based on the hugely popular Josei manga (which translates literally as comics for women) series Umimachi Diary by Akimi Yoshida. And though I'm happy to see the trend towards adapting female driven comic books and graphic novels like Persepolis, Blue is the Warmest Color and last year's cult hit Diary of a Teenage Girl continuing to hold sway with filmmakers around the globe, I must admit that there is nothing remotely comic bookish about this film. In fact, unless you were a diehard fan of the source material beforehand, I doubt you'd have any clue about the origins of this lovely little family drama. That said, the images I've seen from the manga online look gorgeous, so, it's easy to see why a visual filmmaker like Koreeda would be so drawn to the story.
Set in the charming seaside village of Kamakura, Sister is the story of the Koda sisters, Sachi (Haruka Ayase), Yoshino (Masami Nagasawa) and Chika (Kaho) who discover at the funeral for their long-estranged father that they have a younger half-sister named Suzu (Suzu Hirose). Rather than leave Suzu in the care of her indifferent, money-grubbing stepmother when they leave town, the sisters invite the fifteen-year-old Suzu to come home to live with them in Kamakura. Exploring the subtle complexities of fractured families – Sachi, Yoshino and Chika's deadbeat mother left them in the care of their grandmother after her husband ran off with Suzu's mother – mothers and daughters, fatherless children and the deep, often mercurial bonds between sisters, Sister also takes time to explore the lives of the Koda sisters' friends and neighbors in the village.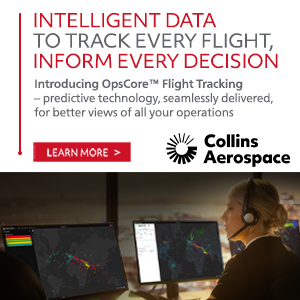 And though some might find this deceptively simple tale to be a bit too slow and slight for its own good, I was enthralled by every tiny detail of the Koda sister's lives – especially their respective romantic relationships which prove to be just as thorny and complicated as those of their parents – and was hooked from the moment the sisters cooked their first meal together in their tiny kitchen. Seriously, you'll want to move in with these women straight away, everything they do together in this film is positively luminous. The Koda sisters are the real stars here; however, the supporting turns by Shinobu Otake (The Secret World of Arrietty) and Koreeda regulars like Lily Franky (Like Father, Like Son), and the legendary Kirin Kiki (who worked wonders onscreen in Still Walking and her recent award-winning performance in Naomi Kawase's An), imbue Sister with a deeply rooted, very specific sense of community and place that adds immeasurably to the film.
I know the phrase 'slice of life' is overused, but, it totally applies here as well. Koreeda hasn't just crafted a nearly perfect modern family drama. By focusing on the simple, small moments that make up a day, a month, or a year in the life of four very different sisters, he's elevated the genre itself to dazzling new heights.
Now playing on select Thai Airways, Philippine Airlines, Hainan Airlines, Sichuan Airlines, United, Delta, Turkish Airlines, SAS Scandinavian, Korean Air and LOT Polish Airlines flights worldwide, Our Little Sister opened stateside earlier this month and is now playing in select U.S. art house theaters nationwide.